To redeem your points it is necessary to enter the upper right menu in SDG → Points
Once in Points you must add and select the device or license to redeem.
At the end of your point redemption request, we will automatically send you an email with your redemption code.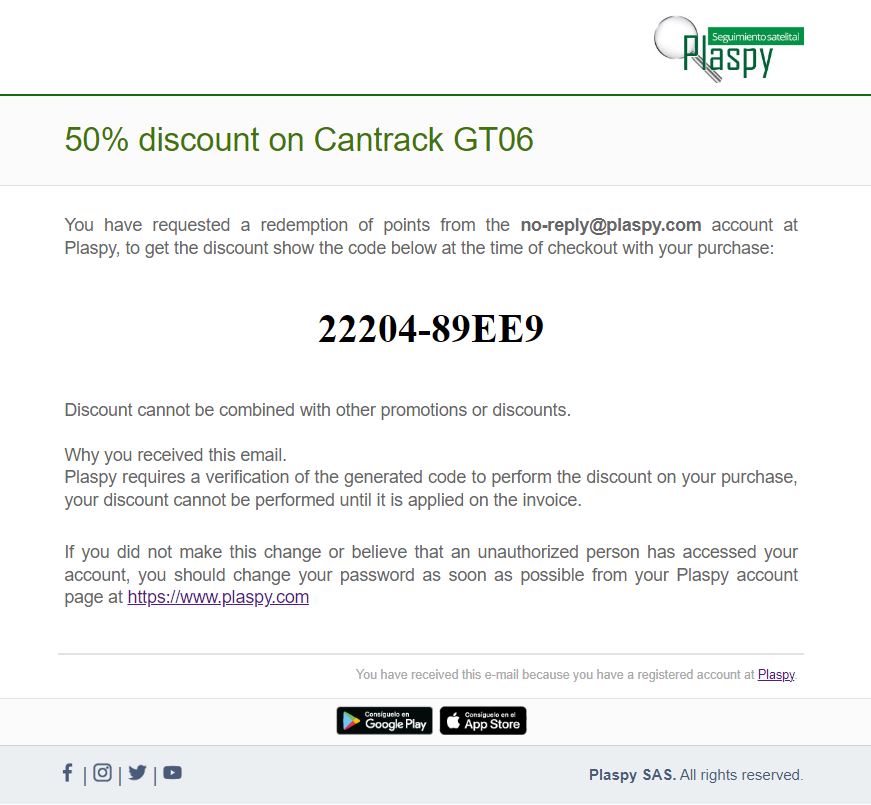 If your billing email is different from the one found on the Plaspy platform, you only have to configure it in the Billing Section. My account, then you must include your email in the Alternate email field.
We answer all support request within 24 business hours approximately, If you have a question that needs an immediate resolution, please contact us by other way.
We answer you in business hours, as soon as possible. We are located in Bogotá, Colombia, time zone (GMT-5).