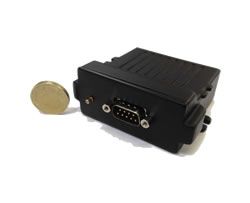 Visit the manufacturer website
Astra Telematics AT210 has been designed using the very latest technology, Cortex M3 Processor, SiRFStar IV GPS and some very clever power/battery management. AT210 with automotive looks, IP67 waterproofsealing and integrated antennas.
The Astra Telematics AT210 is simple to install and inconspicuous in appearance. It also allows the use of an optional external GPS antenna, for applications where mounting the device with good GPS visibility is not practical.
GPS tracker technical characteristics:
Brand:Astra Telematics
Model:AT210
Target Market:Track & Trace, Vehicle recovery, Fleet Management, Telematics
GSM band:Full quadband
Voice:No
Back up Battery:Yes
Internal Memory:Yes
Communication method:GPRS, TCP, UDP
Position by:Time, Distance
Sleep mode:Yes
Digital Inputs:2
Internal events based:Yes
Antennas:GPS internal, GSM internal
Casing:Plastic
Extra Connectivity:Driver ID, Serial Port
Made in:Europe
This information only is for informational purposes only, Plaspy does not have relationship with the device's manufacturer, for more information check the
manufacturer's website
or user manual.
Set Up AT210
To set the tracker send the following commands through text messages
Set the operator APN
$APAD,{{apn}}
Set the username of APN operator
$APUN,{{apnu}}
Set the password of APN operator
$APPW,{{apnp}}
Set the GPRS server
$IPAD,54.85.159.138
Set the server port
$PORT,8888
Trackers