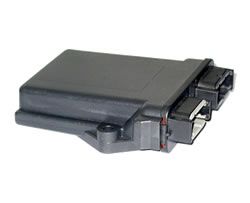 Visit the manufacturer website
The BOX Solo is a trailer tracking unit which logs continually the position of the trailer using high sensitivity GPS receivers and quad band GSM / GPRStechnology to convey data to the BOX data collection web site.
The design has been approved by the Vehicle certification Agency (VCA) and EMC / FCC / UL approved for use within the US markets using the 850 & 1900MHz frequency bands for GSM / GPRS. The trailerBOX is easy to install encompassing only 3 wires which can be attached to the trailers positive, negative and ignition feed (normally found within the Suzzie connector).
GPS tracker technical characteristics:
Box Telematics
Model:Box Solo
Target Market:Track & Trace, Vehicle recovery, Fleet Management
GSM band:Full quadband
Voice:No
Back up Battery:Yes
Internal Memory:Yes
Communication method:GSM, GPRS, TCP, UDP
Position by:Time, Distance, Angle change
Sleep mode:Yes
Digital Inputs:2
Pre-defined inputs:No
Analogue Inputs:1
Internal events based:No
Antennas:GPS, GSM
Casing:Plastic
Extra Connectivity:Fix antennas
Can Bus:No
Made in:Europe
This information only is for informational purposes only, Plaspy does not have relationship with the device's manufacturer, for more information check the
manufacturer's website
or user manual.
Trackers
Use Plaspy with a tracker
Set the Operator APN
Check your tracker clock setup is set UTC-0 o GMT. (The most trackers come from the factory on UTC.)
For most devices you should use IMEI (International Mobile Equipment Identity) number as unique identifier. However, some devices have vendor specific unique identifier, for example TK-103 devices use 11-digit identifier.
Set Up the IP and port on your tracker: (automatic detect tracker's protocol.)

| | |
| --- | --- |
| Server | d.plaspy.com |
| IP | 54.85.159.138 |
| Port | 8888 |

Add on your Account on devices with the IMEI or unique ID.