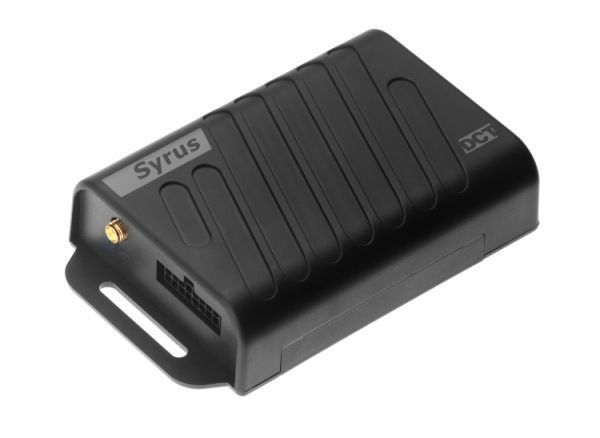 Visit the manufacturer website
High speed data transfer for faster communication and interaction for IoT/M2M applications.
3-Axis Internal Digital +-16G accelerometer Turn over signal with instant acceleration monitoring as well as back log for crash condition history report.
Fully integrated 3-axis accelerometer: Motion and shock detection, driver metrics performance, tow alert and power management applications configurable events.
Backup Satellite Communication capability IRIDIUM network compatible with SATCOM accessory sold separately. Configuration and app available at PEGASUS Gateway- SYRUSMART.
Advanced OTA configuration management via PEGASUS Gateway Specialized Over-The-Air configurations available for multiple business models and applications.
Water Resistant IP65 Now suitable for all kind of vehicles and mobile assets exposed to harsh weather conditions.
Tamper Detection Anti-tamper functionality accurately detects when the device's case has been opened.
ECU Monitor compatible Easy CAN / OBD integration with external ECU Monitor accessory that can be managed via PEGASUS Gateway – REST APIs.
Back & Forward Log Retrieve back or forward log messages to provide valuable data after a critical incident such as harsh braking condition, crash event with photo capturing functionalities.
Large Store & Forward Buffer Save up to 30,000 events when no GPRS or GSM network is available.
Intelligent Geofencing capability Embedded integration of up to 100 circular and 50 polygonal user defined geofences.
Low Energy consumption Ultra low power consumption during sleep mode (1mA).
This information only is for informational purposes only, Plaspy does not have relationship with the device's manufacturer, for more information check the
manufacturer's website
or user manual.
Set Up Syrus GPS
You can copy and paste this script to a new empty text file and have it save with a .tmf extension and load it with Syrus Desk.
#Syrus SB script
#Getting Started example
#Delete any previous configuration
>SRT;CONFIG<
>SXADP**U<
#configuring the APN
>SRFA{{apn}}<
>SRFI<
>SRFL{{apnu}}<
>SRFP{{apnp}}<
#The remote AVL server address and port
>SXADP0000d.plaspy.com;8888<
#A Destination Address holding the server destination
>SDA4;P00<
#Time-only Time And Distance signal definition
>STD80300<
#Event triggered by T&D signal
>SED37NV4;TD8+<
#Input report event
>SED05NV4;IP3+<
#end
Trackers