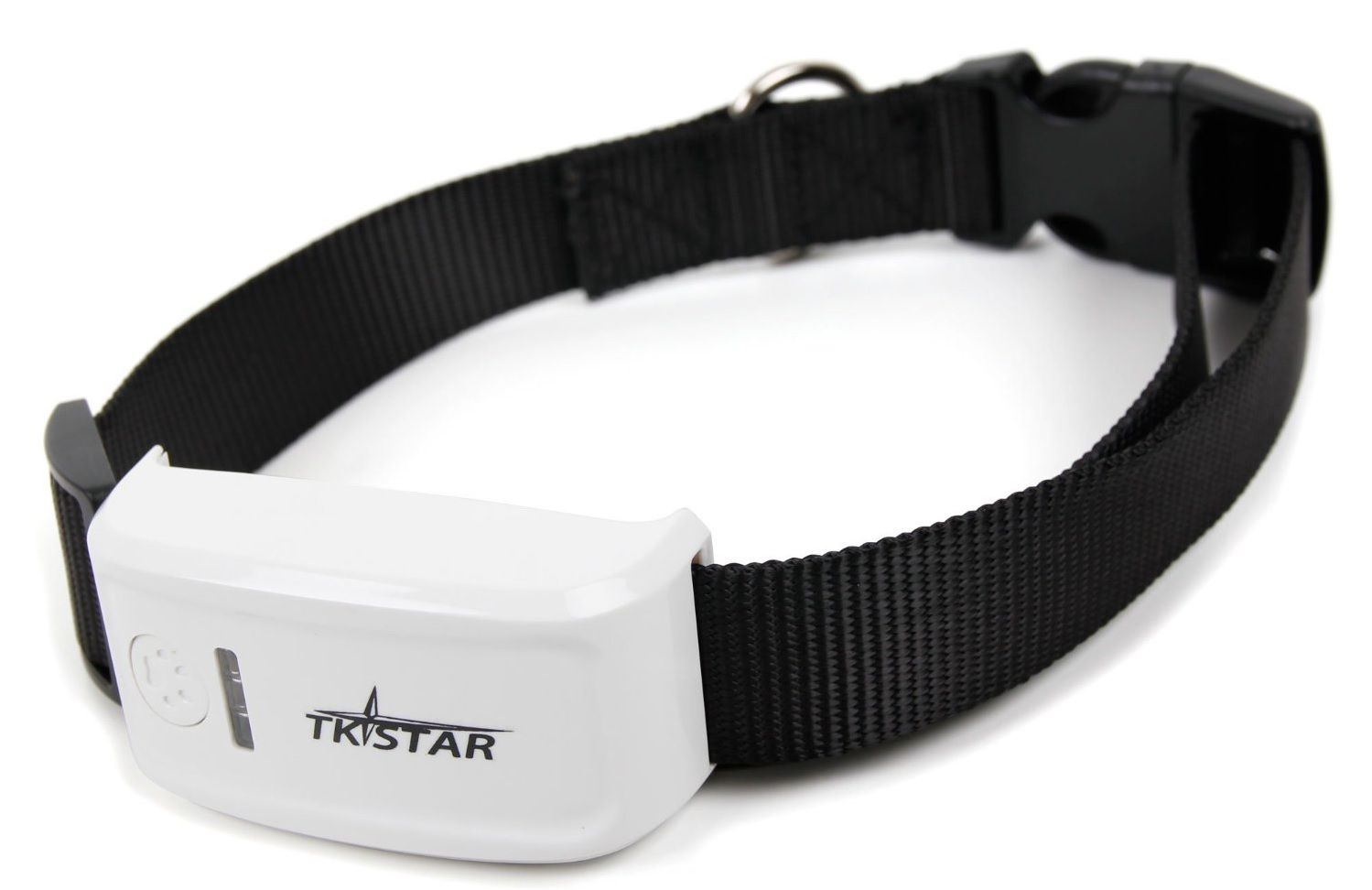 Visit the manufacturer website
TK-STAR
's brand new and exclusive, multi-functional GPS pet tracker combines the latest technology with a lightweight and ultra-portable design to provide the ultimate in safety and security for your beloved pet. If you're looking to keep a closer eye on your cat, dog or horse, our tracker gives you the peace of mind to let your pets roam free and explore, whilst you follow all of their footprints. 
The tracker provides powerful location monitoring with an extremely high technical specification and fast return on information - here's how to use yours: 
1) Our tracker features a SIM card for easy and effective use; simply communicate with the device via text message for an immediate location return and Google Maps link which is accurate up to 5m worldwide 
2) Alternatively, use the free smartphone app to pinpoint the location of the tracker and its moving route with location reports sent between 3-30 seconds - live-tracking is optimized for over 24 hours of battery life. 
3) For extra security, you can opt to set a GeoFence boundary that returns a prompt text with a GPS location when the tracker leaves your pre-determined 'safe zone' - simply set the parameters in the Google Maps feature of our corresponding app 
The lightweight tracker can be easily attached to your pet's collar via the insertion and will monitor your pet at all times - perfect if you're walking your dog or your cat has wandered off. If you've lost sight of your beloved pet, you'll be able to locate it through one of the various options and receive a text or real-time updates on their whereabouts. Unlike other pet trackers on the market, our bestselling tracker offers a live feed and doesn't need plugging into a computer for you to review your animal's activities. 
This information only is for informational purposes only, Plaspy does not have relationship with the device's manufacturer, for more information check the
manufacturer's website
or user manual.
Set Up Pet Tracker
To set the tracker send the following commands by SMS messages, the sample setup the device password is 2la7NG, this password is the default
Restore factory settings
begin2la7NG
Set the operator APN
apn2la7NG {{apn}}
Set the APN username
apnuser2la7NG {{apnu}}
Set the APN password
apnpasswd2la7NG {{apnp}}
Set the GPRS server
adminip2la7NG 54.85.159.138 8888
Set the update interval to 60 seconds
upload2la7NG 60
Switch to GPRS mode
gprs2la7NG
Trackers