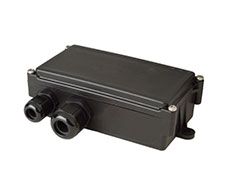 Visit the manufacturer website
Telic SBC3 CAN
The robust unit for demanding telematics applications
The highly versatile SBC3 CAN devices have been developed for demanding telematics applications requiring access to a variety of vehicle interfaces, including serial interfaces (RS232), 1-wire and CAN bus. With his
Robust housing, the device is also suitable for use in harsh environments. The SBC3 CAN is available with internal or external antennas. The version with integrated antennas is also available as a variant with a 4 Ah battery.
This information only is for informational purposes only, Plaspy does not have relationship with the device's manufacturer, for more information check the
manufacturer's website
or user manual.
Set Up SBC3 CAN
To set the tracker send the following commands by SMS messages, the sample setup the device password is 1TENex, this password is the default
Factory reset
begin1TENex
Set the time zone UTC-0
time zone1TENex 0
Set the operator APN
apn1TENex {{apn}}
Set the username and password of APN operator
up1TENex {{apnu}} {{apnp}}
Set the GPRS server
adminip1TENex 54.85.159.138 8888
Switch to GPRS mode
Sq7slkDkPd,1,1
or
Sq7slkDkPd
To check settings check1TENex
Trackers