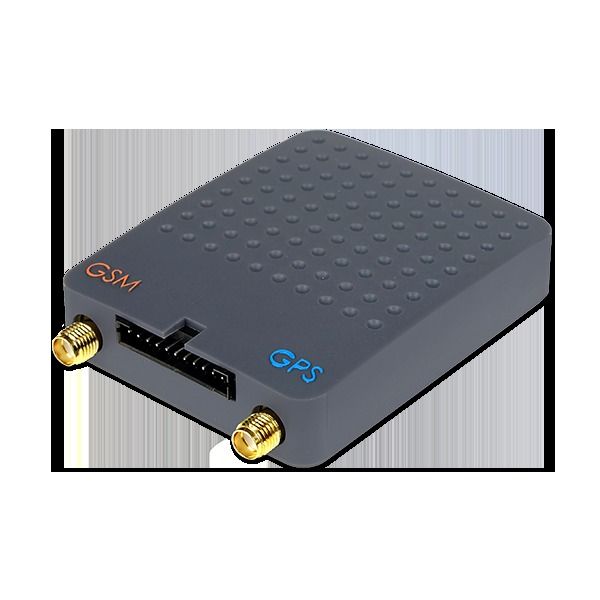 Visit the manufacturer website
real-time tracking device
GSM/GPRS device designed for real time tracking of vehicles and cargo or supervising technical objects. It is intended for passenger, construction, money transport and agricultural vehicles, buses, trucks etc.
DS520 communicates with server via GSM network. Device transmits location data (GPS/GLONASS position and speed) with current parameters and  events registered in monitored objects to external server using UDP or TCP protocol.
Due to analogue/digital inputs and 1-wire interface the device: a) measures data from sensors with analogue output signal, b) authorizes access to a vehicle via iButton identifiers, c) measures temperature via 1-wire sensors, d) monitors status of up to 5 switches. Due to digital outputs the device allows users to control 2 circuits remotely.
Device is supplied with non-volatile memory which prevents data loss in case of no GSM network coverage. In such cases, data are stored in non-volatile memory. Once connection is retrieved, data are re-sent to the server.
This information only is for informational purposes only, Plaspy does not have relationship with the device's manufacturer, for more information check the
manufacturer's website
or user manual.
Trackers
Use Plaspy with a tracker
Set the Operator APN
Check your tracker clock setup is set UTC-0 o GMT. (The most trackers come from the factory on UTC.)
For most devices you should use IMEI (International Mobile Equipment Identity) number as unique identifier. However, some devices have vendor specific unique identifier, for example TK-103 devices use 11-digit identifier.
Set Up the IP and port on your tracker: (automatic detect tracker's protocol.)

| | |
| --- | --- |
| Server | d.plaspy.com |
| IP | 54.85.159.138 |
| Port | 8888 |

Add on your Account on devices with the IMEI or unique ID.