Save time and money in the monitoring and control of your assets
This is your opportunity to start monitoring and controlling your assets from the comfort of any device with Internet access.
Plaspy It is a self-management platform that guarantees stability of 99.95% of its services. Become an expert monitoring your assets through devices with GPS, GLONASS, GALILEO technology.
Save time and money by taking advantage of the multiple benefits that Plaspy offers you at a very low cost.
Start your month for free
Enter the demo
Feature List
Take control of your assets in motion instantly, with online information
Because for you it is important to know in real time where your most precious assets are. We understand that you need information instantly, we guarantee access to it from the first day and up to 365 days of history.
Our tours have sensitive and important information for the generation of reports, statistics, decision making, adjustments in the operation, among others.

Easy to use
Everything in the same window, intuitive interface and easy to use

Real time location
Automatic update of the location on the map of the moving fleet

Routes
Observe, control, review and reproduce the routes of your vehicles

Alerts
Notification of events and alerts by mail, Push, SMS, WhatsApp and Telegram

Approximate Street view
Check the approximate location of the device through Google StreetView® photos.
tracker sensors
Check the status of the tracker sensors like speed, ignition, temperature, fuel, RPM, etc.

Commands
Send orders and instructions directly to your tracking device by GPRS or SMS, Example the remote shutdown of the vehicle

Record
Consult your information for up to 365 days online or download it in XLS (Microsoft Excel) or KML (Google Earth) format

Manage your account
Manage your account, create users, groups and access profiles to your devices

Customization
Customize your account image, white label available according to your Plaspy profile
Support wherever you are
At Plaspy, we want you to achieve your goals; Our support is designed to give you the right mix of tools and access to specialist knowledge so you can achieve your goals with Plaspy while optimizing performance, managing risk and keeping costs under control.

Online chat
Receive direct chat support during business hours
(Bogotá, Colombia, UTC-5).
Receive support via chat

Support conference
Schedule a teleconference to resolve your doubts with specialized personnel.4
Schedule teleconference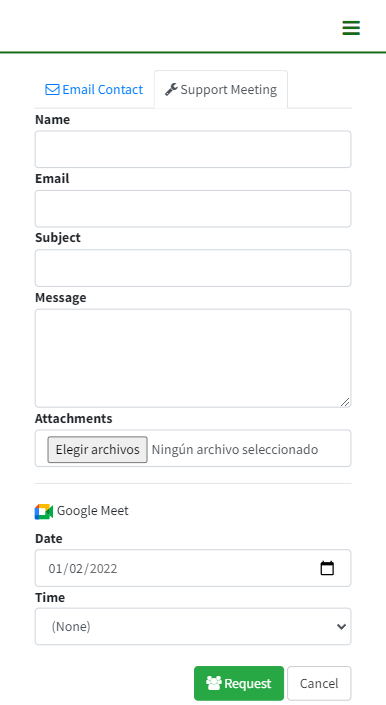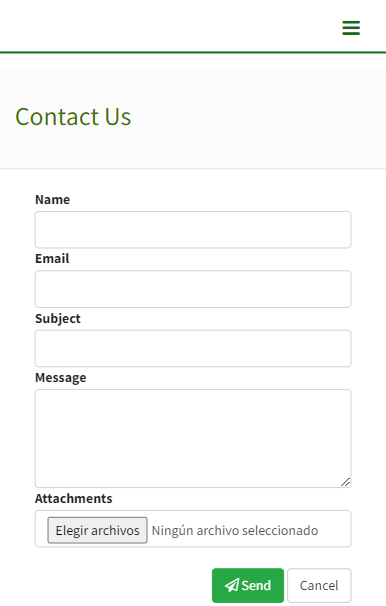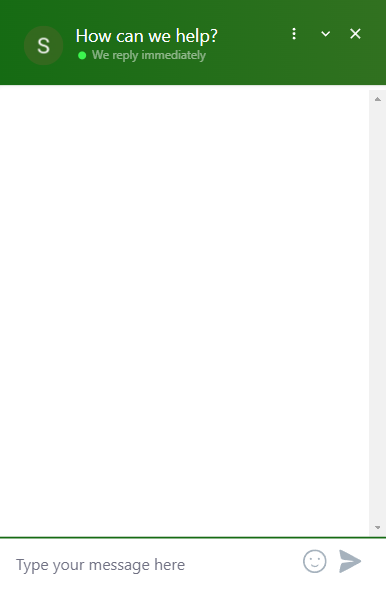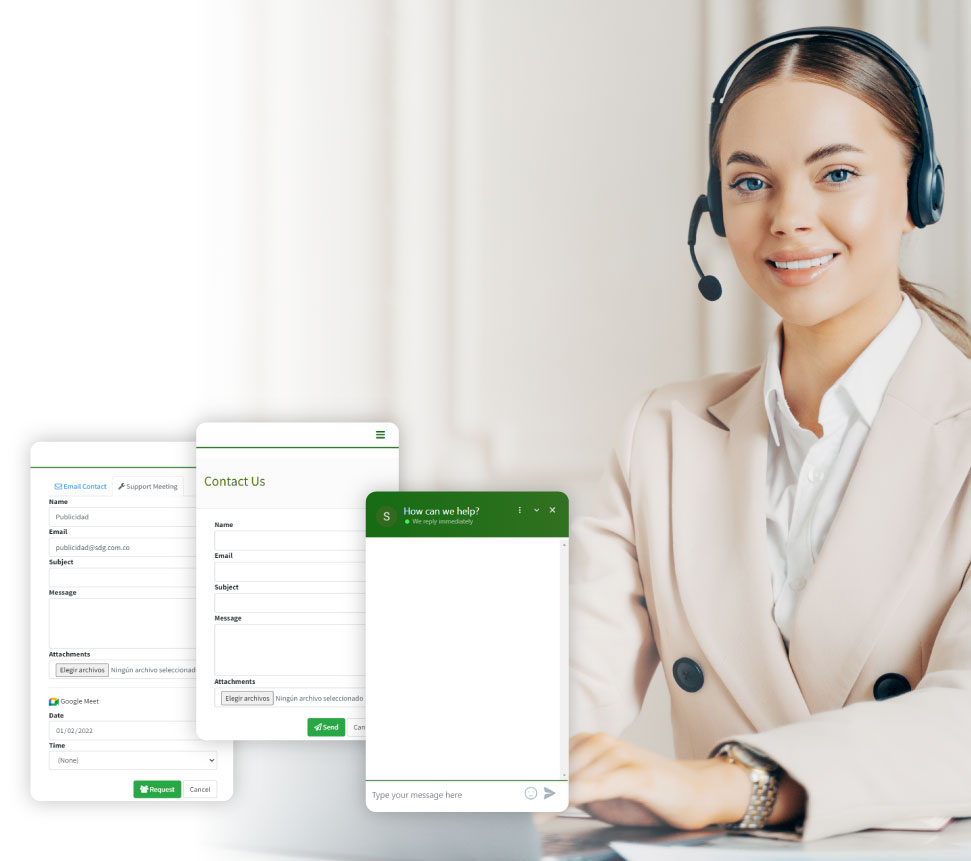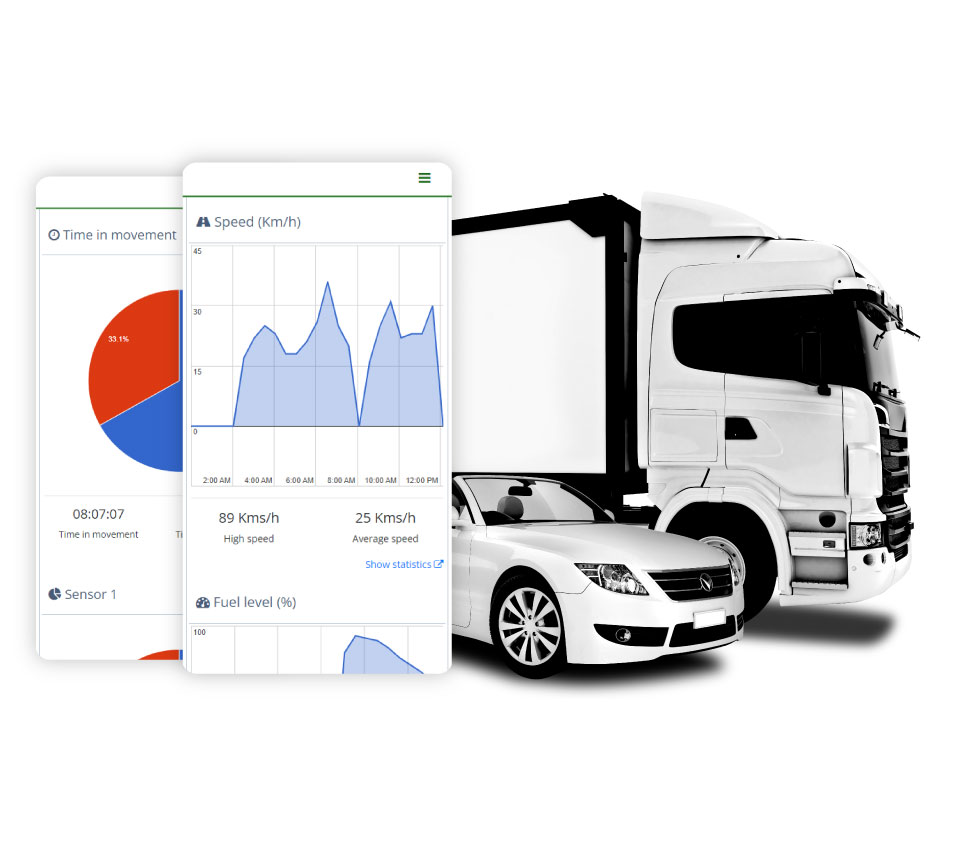 Reports
Discover how easy it is with Plaspy, to have the information in seconds. Because we understand that accessing it in an instant means making the most of time in decision-making. We have detailed management reports and indexes that you can save, send by mail. Find reports according to the characteristics of the tracking device such as:

Routes
Observe, control, review and reproduce the routes of your vehicles.2

Activity summary
Quickly manage the information of the daily activity of your device.

Statistics
Check detailed information on mileage, fuel, temperatures, sensors, alerts, etc.

Driving habits
Analyze and download reports of your vehicles.2
Receive important notifications
Learn how simple it is to create alerts in Plaspy, you can create the ones you need, conditioned, combined, etc. The alerts can be notified by Email to one or several email addresses, receive Push notifications through the mobile application: Also by SMS to authorized numbers or simply keep the statistics of the events, that's up to you.

Email notifications
Get messages delivered to your preferred email inbox.

SMS notifications
Receive alerts to a phone number.

Push Notifications
Receive notifications on your mobile phone, through the application.

WhatsApp
Receive notifications from your devices directly in your WhatsApp application.

Telegram
Create your own custom Bot, receive notifications from your devices in your Telegram app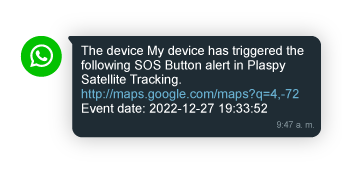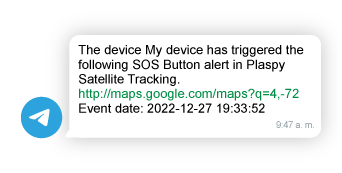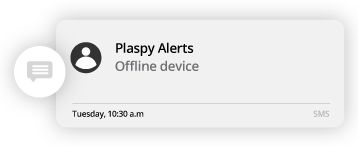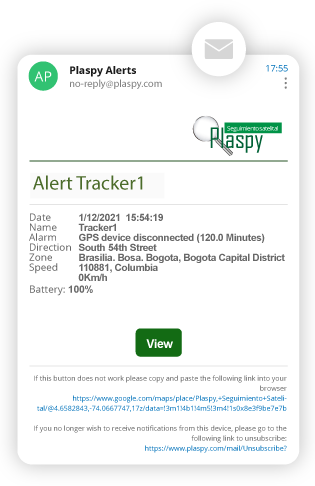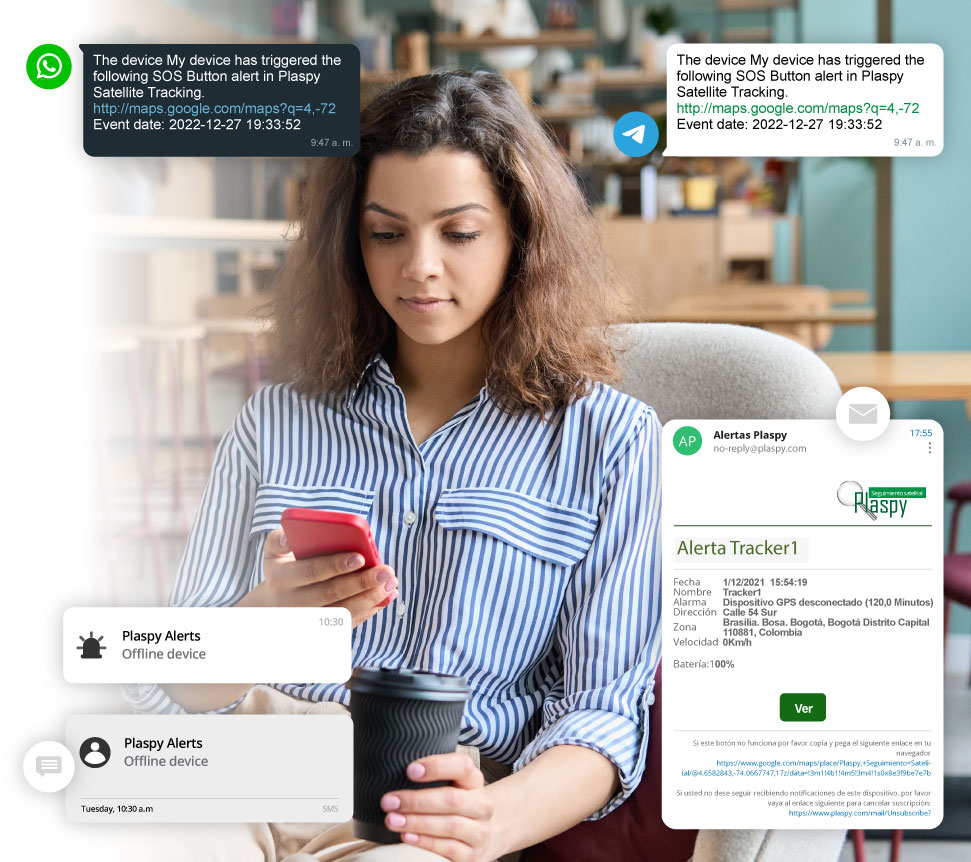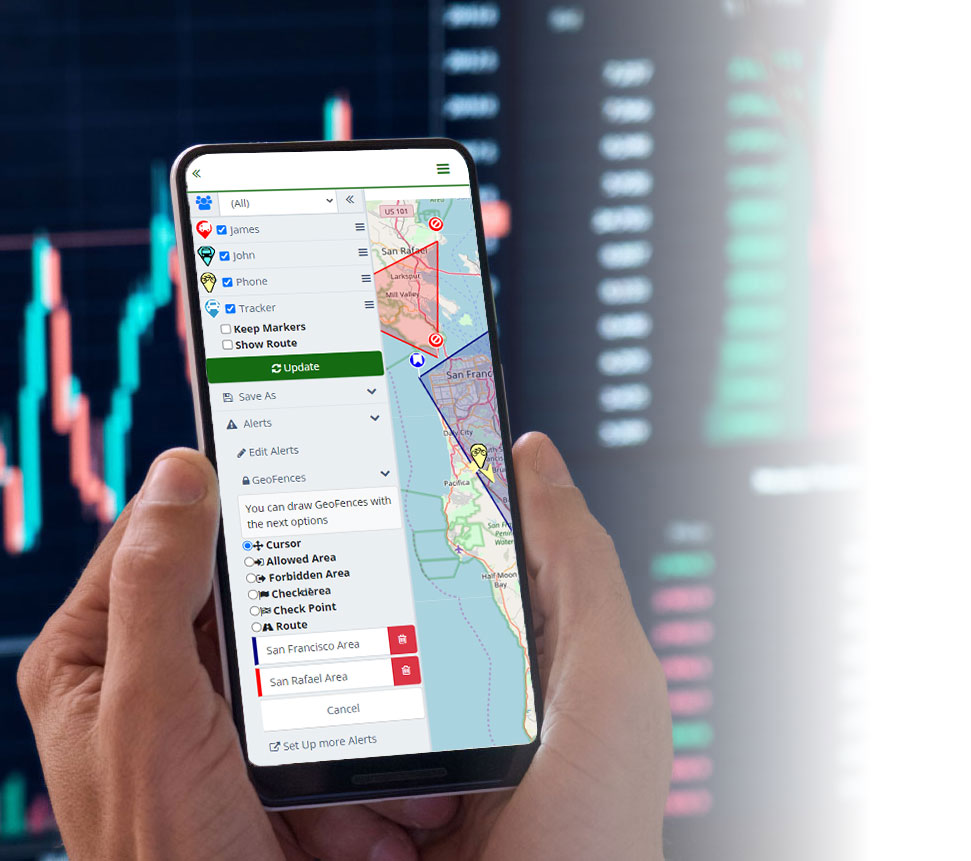 Mobile app
Download the Plaspy mobile app directly from your device's app store. Available for Android and iOS.
Take complete control of your information from anywhere, in the comfort of your mobile. Consult current location, routes, reports, send commands, statistics, manage, configure, etc.
Plaspy has the option, according to the characteristics of the cellular device manufacturer, to directly track and monitor the phones, highly recommended in the sales force, applies terms and conditions of the device's operating system and Plaspy.

Aplication
Available on Android and iOS.

Location storage when there is no network signal

Location by telephone antennas when there is no GPS signal

Customizable scan interval4

Automatically start when the phone is turned on 4
Trackers
Currently Plaspy is compatible with more than 200 device references, more than 50 tracker brands. We have information and basic configuration help available exclusively for our active users.
We frequently work on updating information on new and current references; according to the manufacturer's public information, in addition to the contribution that many of our users make to the Plaspy community. We invite you to know the list of devices compatible with Plaspy in devices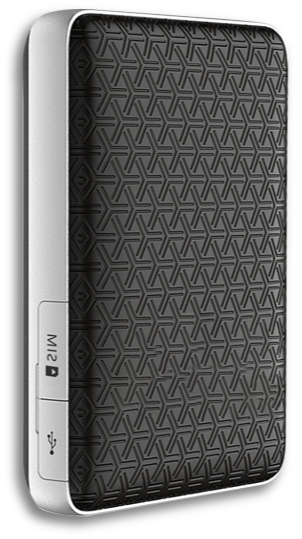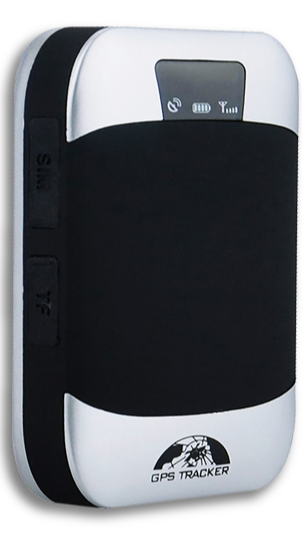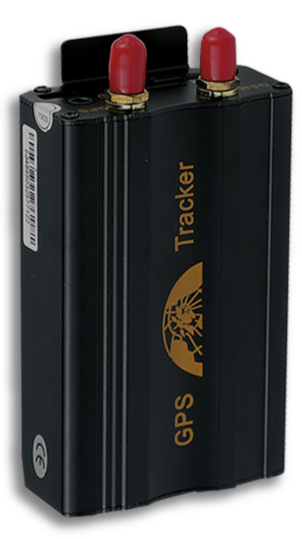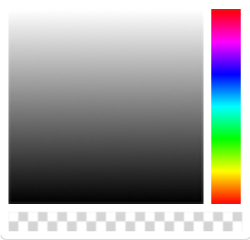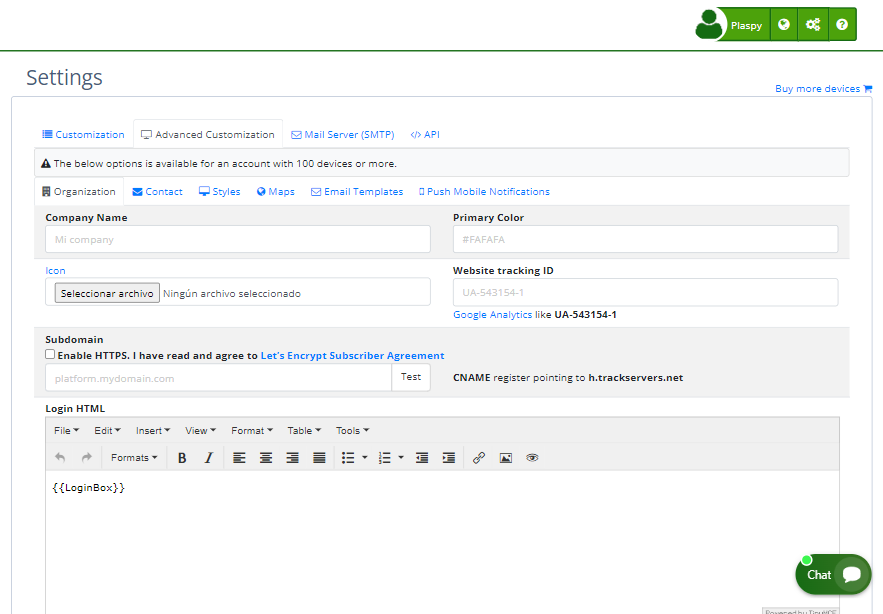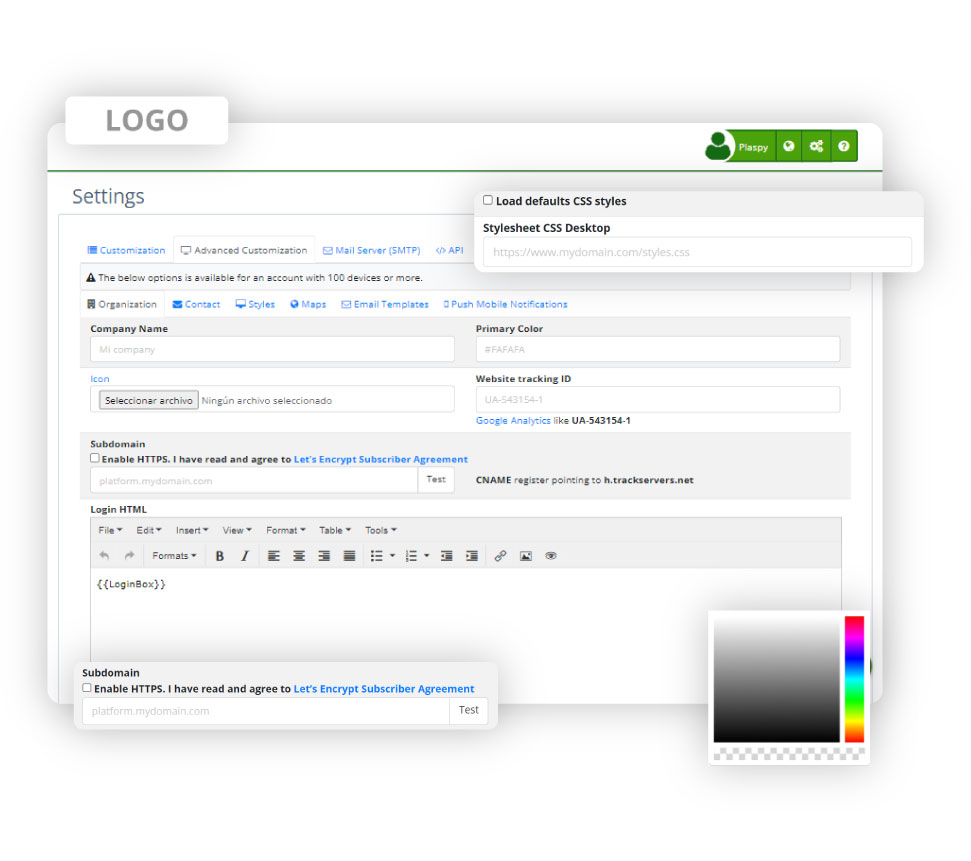 White label, the best way to transmit your brand4
Because we know how important it is to recognize your company in the market Plaspy gives you the opportunity to customize the platform at no additional cost, after 100 active licenses or devices. It is our only agreement with users who want to expand or gain recognition of their brand in the market.
The cost and time of customization is on your own, so you have the opportunity to choose your best options, without being forced to hire or assume a high cost for your management.
In white label you can customize several display options.

URL
Use the corporate subdomain of your company, to redirect and give credibility to your customers.

Styles
Visually customize your platform with colors, fonts, images, sizes and shapes used on your main website.
Login page
Provide a suitable and personalized style to your login page.

Maps
It includes different style maps like: Google Map, Mapbox, Bing Map, Yandex Maps and Apple Map.

Email
Modify and change the style of the email templates that reach your customers to your liking.
Total administration, for you and your users
Maintaining control and confidentiality of your processes is very important to fulfill the objective of using Plaspy. Being a self-management platform, it is designed so that you can control who, how and what each user does in your account.
Create sub-user profiles, groups, temporary access with limited permissions at the time of creation on the platform , without depending on third parties.
You are autonomous to create, edit, delete or add privileges and/or restrictions.
Your privacy and control of the people who access your account are protected by certificates and policy security standards from Internet.

Subusers
Create users and allow them to see specific data that you want.

Temporary accesses
Provides temporary access to the platform for a certain time.

Groups
Group and organize your devices.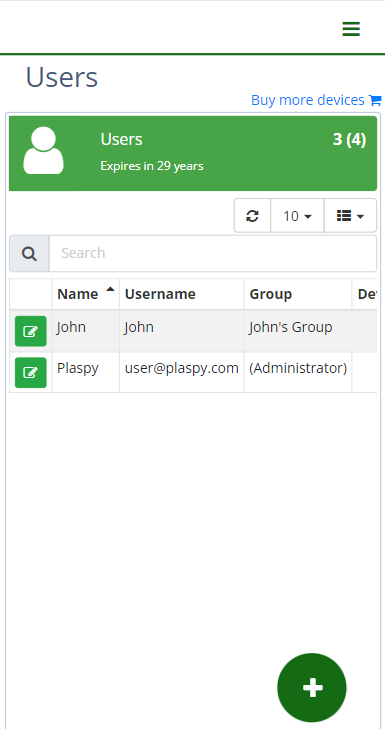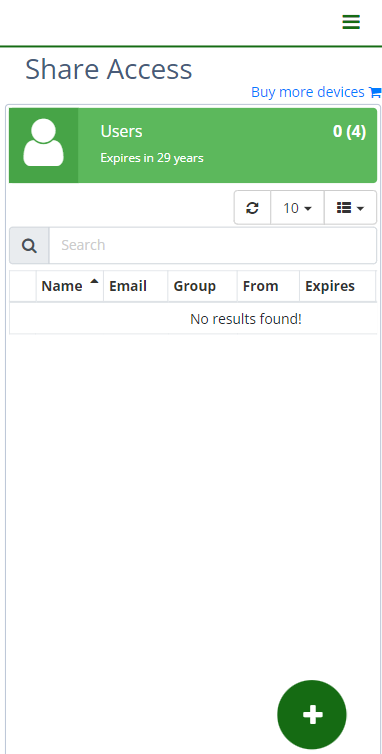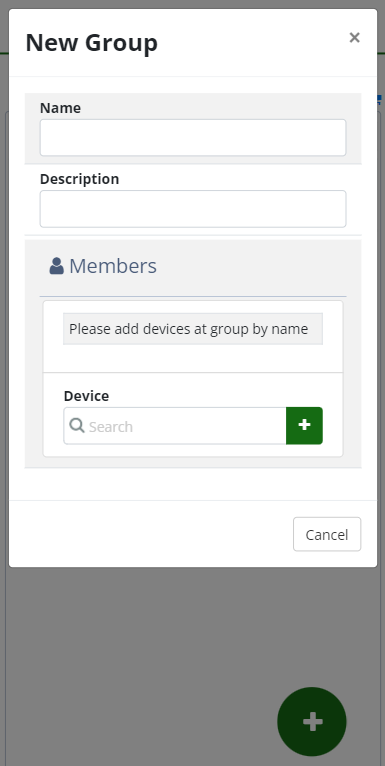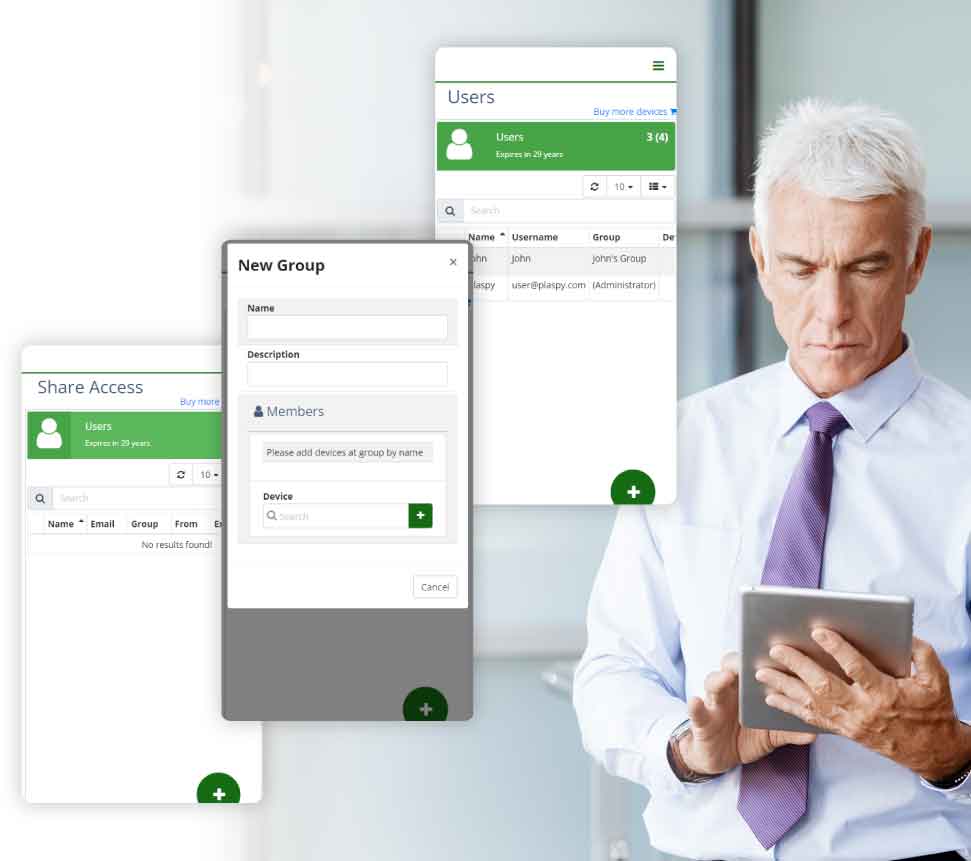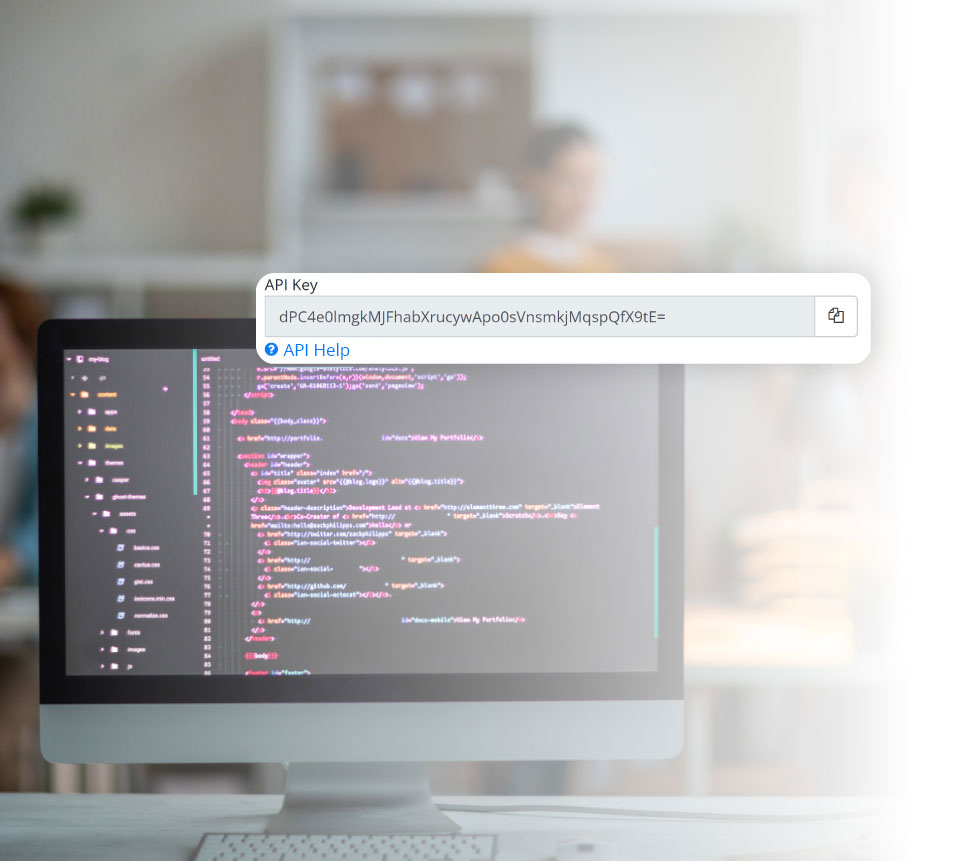 An always connected network
APIs are a fundamental part when connecting with other web services. With Plaspy you have the privilege of using them at no additional cost. Find always available in settings from the 1st device.