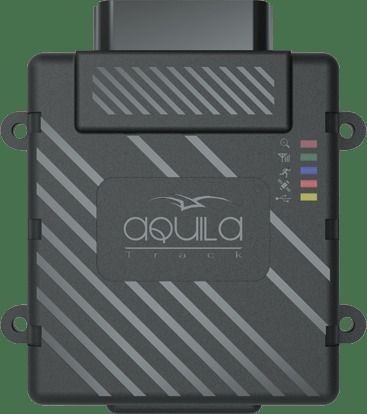 Visit the manufacturer website
Advanced Tracking Device (UX101 ) - with CAN and KWP**
For the first time in India Automotive ECU type connector for additional stability.
Compact Ultra high end Vehicle tracking/Fleet management black box with rugged IP67* casing.
Parameters –location, time, speed, distance, ignition status, etc.
1RS232 & 1 CAN or 2 RS232 ports,1 USB Type
2 Analog inputs, 5 Digital Inputs, 3 Digital Outputs
Automotive ECU type connector for additional stability
Easy installation and configuration
Suitable for hidden/stealth installation with both GPS and GSM internal antennas
Voice Communication enabled
Low power consumption and power optimization to save vehicle battery
Long battery backup-up to 8hrs of tracking with inbuilt 700 mAHLion Battery
Motion Sensor-Accelerometer
Mains battery removal alert
Easy software integration with SDK
All parameter configuration through SMS and USB
Remote health checking /diagnostic through SMS
Configurable Tracking interval, 10Sec,30Sec, 1Min ( other options may be provided based on request)
Inbuilt load balancing algorithm. Low communication data usage
DNS support available –enables domain name configuration instead of IP address
Dual IP support ( special firmware required)
Data Storage and forward architecture with storage capacity of 16MB (approx 10000 tracking records)
Customization support available
UX101 is a Advanced GSM and GPS terminal which can be used in simple tracking and I/O applications along with real-time tracking.. It can be used as a fleet management device in various domains such as Logistic, taxi operation, rent a car, security tracking, insurance telemetric and asset tracking etc, it has a high level of integration with all internal antennas makes it suitable for hidden/stealth installations. Its compact size enables easy handling and easy installation.
This information only is for informational purposes only, Plaspy does not have relationship with the device's manufacturer, for more information check the
manufacturer's website
or user manual.
Trackers
Use Plaspy with a tracker
Set the Operator APN
Check your tracker clock setup is set UTC-0 o GMT. (The most trackers come from the factory on UTC.)
For most devices you should use IMEI (International Mobile Equipment Identity) number as unique identifier. However, some devices have vendor specific unique identifier, for example TK-103 devices use 11-digit identifier.
Set Up the IP and port on your tracker: (automatic detect tracker's protocol.)

| | |
| --- | --- |
| Server | d.plaspy.com |
| IP | 54.85.159.138 |
| Port | 8888 |

Add on your Account on devices with the IMEI or unique ID.