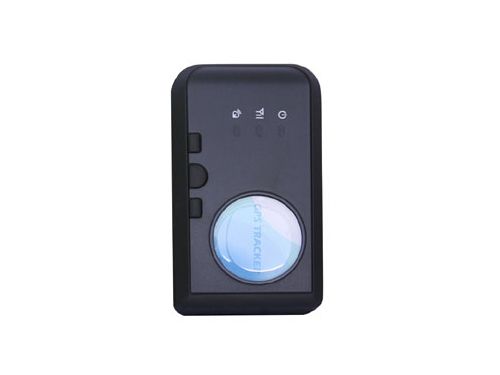 Visit the manufacturer website
Personal Kids pets GPS Tracker with Display Location on Google Map & Locattion Text Description on Mobile Phone

Key Specifications
- Location accuracy : 10-20 Meters
- Working method: locate with GPS, send back with SMS by GSM
- GSM Band: 850, 900, 1800, 1900 Mhz (4 frequency channels)
- Sending SMS or calling the tracker can trigger sending back longitude & latitude of current location by SMS
- Sending SMS or calling the tracker can trigger sending back website map link of current location by SMS
- Mobile phone can click website map link to visit internet, the location will display on the map on mobile phone
- Send SMS to tracker to trigger Monitor & Listen sound around tracker
- Press button on the tracker can call and talk to the preset phone number
- Visit website (www.followmegps.com) to input the longitude latitude and display the location of object on the map or satellite map
- Can enable object move alarm used as car alarm system
- Can enable auto tracking report mode (Report every 1 minutes)
- If the object enters the park underground or some other places without GPS signals, it will report the last position tracked.
- Can preset 3 phone number by SMS
- Can send SOS or alarm information to preset phone
- Send alert of over range to the preset phone when it go out the restricted area
- Send alert of over speed to the preset phone when it exceeds the restricted speed
- Service charge is only GSM SMS sending charge (Low charge)
- No installation charge (no installation wire)
- GSM and GPS antenna are embedded in the unit
- Built in Nokia standard BL-5C rechargeable Li battery (Battery Life 5-7 days)
- Auto send battery low information to preset phone by SMS
- Driver don't know the tracker is working
- Easy to use for tracking the car, elders, children, pets, rental cars, company vehicle, transportation vehicle, bus, taxi, outside workers, employees, traveler, explorer, outsiders, overlanders, moving equipment or objects, criminal etc.
Electronic Specifications:
- Normal Operation Temperature: -20C to +55C
- Restricted Operation Temperature: -35C to +70C
- Storage temperature: -40C to +80C
- GSM Frequency: 850/900/1800/1900 MHz
- GSM & GPS Antenna: Built-in
- GPS Channels: 32
- Locate Accuracy: 10~20m
- GPS Start Time (open sky): Hot Start : 1 sec, Cold Start : 36sec
- Standby Current: 2-5 mA
- Tracking Current: <100mA
- Charge Voltage: 5V
- Battery: Li-ion 800mAh (BL-5C)
This information only is for informational purposes only, Plaspy does not have relationship with the device's manufacturer, for more information check the
manufacturer's website
or user manual.
Set Up CCTR-622
To set the tracker send the following commands by SMS messages, the sample setup the device password is Uv4CiY, this password is the default
Restore factory settings
RESET*Uv4CiY
Set the time zone UTC-0
TIMEZONE*Uv4CiY*+00
Set the operator APN
APN*Uv4CiY*{{apn}}
Set the username and password of APN operator
USERNAME*Uv4CiY*{{apnu}}*{{apnp}}
Set the GPRS server
IP*Uv4CiY*54.85.159.138,8888
keep online tracker
KEEPONLINE*Uv4CiY
Trackers