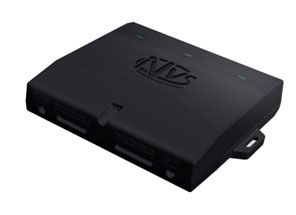 Visit the manufacturer website
Set of equipment Navitrek "UM-04" is a car device that provides the determination of navigational parameters of a vehicle on the signals of satellite navigation systems GLONASS / GPS, monitoring of vehicle condition, notification of alarm events and information exchange with the dispatch center.
The Navitrek UM-04 equipment set is designed to work as part of Navionis Automated Monitoring and Control System, as well as it is possible to work as part of other transport monitoring software complexes.
This information only is for informational purposes only, Plaspy does not have relationship with the device's manufacturer, for more information check the
manufacturer's website
or user manual.
Set Up Navitrek UM-04
To set the tracker send the following commands by SMS messages, the sample setup the device password is HgEE6l, this password is the default
Factory reset
beginHgEE6l
Set the time zone UTC-0
time zoneHgEE6l 0
Set the operator APN
apnHgEE6l {{apn}}
Set the username and password of APN operator
upHgEE6l {{apnu}} {{apnp}}
Set the GPRS server
adminipHgEE6l 54.85.159.138 8888
Switch to GPRS mode
tJ0oo2lsPy,1,1
or
tJ0oo2lsPy
To check settings checkHgEE6l
Trackers