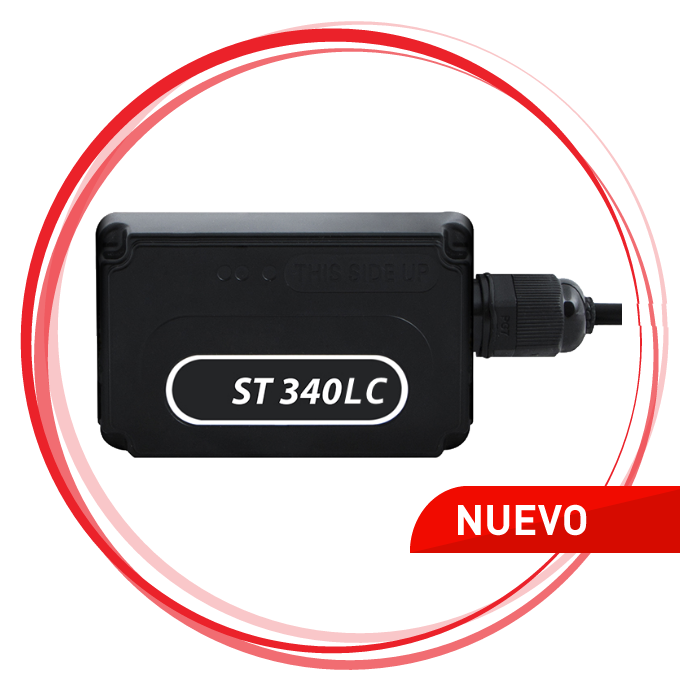 Visit the manufacturer website
he ST340LC is a compact device, approves water, designed to meet the needs of multiple vertical markets that require low solution cost and high performance.
This unit integrates all functionalities of ST340, and is ideal for installation on motorcycles, vehicles, insurance, buy - here - pay here. This device low battery consumption to optimize the costs of implementation and operation.
This information only is for informational purposes only, Plaspy does not have relationship with the device's manufacturer, for more information check the
manufacturer's website
or user manual.
Set Up ST 340LC
To set the tracker send the following commands by SMS messages, the device ID is the last 9 numbers of IMEI excluding the last number.
for example, if the IMEI is ljxihtJr1LBjzDh the device Id is kIpfz2nym
Type the IMEI Number Your Plaspy device ID is 3otlvYITkSllkN36BjMpw4mH
Reset the factory settings
ST300CMD;{{('XXXXXXXXX' + imei.substring(5,14)).slice(-9)}};02;Reset
Set the operator APN and GPRS server
ST300NTW;{{('XXXXXXXXX' + imei.substring(5,14)).slice(-9)}};02;

1

0

;{{apn}};{{apnu}};{{apnp}};54.85.159.138;8888;;;;
Set update interval 60 seconds
ST300RPT;{{('XXXXXXXXX' + imei.substring(5,14)).slice(-9)}};02;60;60;60;3;0;0;0;0;0
To check settings ST300CMD;{{('XXXXXXXXX' + imei.substring(5,14)).slice(-9)}};02;PresetA
Trackers