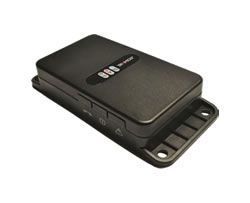 Visit the manufacturer website
Tramigo T23 vehicle tracking device is the most advanced and best selling GPS vehicle security product for personal use and fleet management. Tramigo T23 vehicle tracking device enables you to know always where your vehicle is and is easy to install to any vehicle.T23 it can be installed fully hidden and powered from vehicle's battery.
Features:
Brand:Tramigo.
Model:T23.
Target Market:Track & Trace, Vehicle recovery, Fleet Management.
GSM band:Full quadband.
Voice:Yes.
Back up Battery:Yes.
Internal Memory:Yes.
Communication method:GSM, GPRS.
Position by:Time, Distance, Angle change.
Sleep mode:Yes.
Digital Inputs:>4
Pre-defined inputs:Ignition, Panic.
Internal events based:Yes.
Antennas:GPS.
Casing:Plastic.
Extra Connectivity:Fix antennas, Mic/Spk, Temp Sensors, USB port.
Made in:Europe.
This information only is for informational purposes only, Plaspy does not have relationship with the device's manufacturer, for more information check the
manufacturer's website
or user manual.
Set Up T23
To set the tracker send the following commands by SMS messages
Set the operator APN
GPRS,APN,{{apn}},{{apnu}},{{apnp}}
Turn on FIND reporting every 1 minute
R,10,F,1,1,1,35
Set ACK Ping
Set,GPRSPingResponse,0
Set ACK
Set,GPRSMsgResponse,0
Set the GPRS server
GPRS,Connect,54.85.159.138,8888,tcp
To check settings Status
Trackers