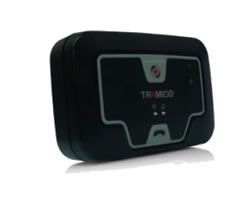 Visit the manufacturer website
Tramigo T22 is a completely new and unique way to track and guard your active assets. Tramigo T22 comnines mobile technology (GSM) with satellites (GPS) and can be used with any mobile phone.
Features:
Brand:Tramigo.
Model:T22.
Target Market:Track & Trace, Vehicle recovery, Fleet Management.
GSM band:850/1900 Mhz., 900/1800 Mhz.
Voice:No.
Back up Battery:Yes.
Internal Memory:Yes.
Communication method:GSM, GPRS.
Position by:Time, Distance.
Sleep mode:Yes.
Pre-defined inputs:Ignition, Panic.
Internal events based:Yes.
Antennas:GPS internal, GSM internal.
Casing:Plastic.
Extra Connectivity:USB port.
Can Bus:No.
Made in:Europe.
This information only is for informational purposes only, Plaspy does not have relationship with the device's manufacturer, for more information check the
manufacturer's website
or user manual.
Set Up T22
To set the tracker send the following commands by SMS messages
Set the operator APN
GPRS,APN,{{apn}},{{apnu}},{{apnp}}
Turn on FIND reporting every 1 minute
R,10,F,1,1,1,35
Set ACK Ping
Set,GPRSPingResponse,0
Set ACK
Set,GPRSMsgResponse,0
Set the GPRS server
GPRS,Connect,54.85.159.138,8888,tcp
To check settings Status
Trackers