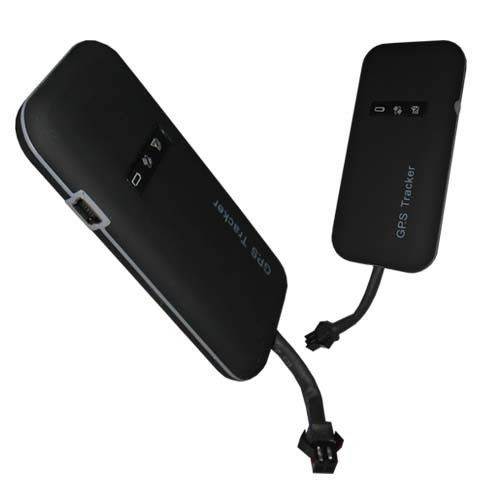 Visit the manufacturer website
GT02 Mini Portable Car Vehicle Tracker GPS GSM GPRS Track System Device 
This TK110 GPS tracking locator is a compact and powerful locator. Mainly used in monitoring and management companies vehicle and private car anti-theft. Through the Intelligent Positioning and the way to GPRS to send GPS data to the site,tracker can access through mobile phones, computer,etc., anywhere at any time to know the latest vehicle position, speed and direction of the other information.
Features:
1.To operate with GPS/GSM/GPRS wireless network
2.GPS chipset with high sensitivity
3. Intelligent activation of GPS positioning
4.To start working actomatically after electrifying
5.Built-in ON/OFF power,wide voltage input range
6. Built-in monitoring CPU, eliminating breakdown automatically
7.Commands and location information received by SMS
8.Easy to install,open or hidden installment alternatives
9. Two Power input approaches: car-specific joint or car battery
Product Parameters:
GSM:850/900/1800/1900MHz (do not support 3G/4G/CDMA)
GPRS:Class2,TCP/IP built-in GSM module
GPS Module:SIRF Star III/LP
Tracking Sensitivity:-159dBM
Acqusition Sensitivity:-144DBM
GPS positioning time:
Hot start:<2secs(Open sky)
Warm Start:<15sec
Cold Start:<38sec(Open Sky)
Antenna: Built-in GSM,GPS antenna with low noise and high gain
Function Buttons:Power,SOS
LED indicator: Three LED indicator GPS-blue,GSM-green,Power-red
Power input:Car power supply:7~30vDC
Dimensions:90*45*12mm
Weight:45g
This information only is for informational purposes only, Plaspy does not have relationship with the device's manufacturer, for more information check the
manufacturer's website
or user manual.
Set Up GT02
To set the tracker send the following commands by SMS messages, the sample setup the device password is 9zMdaD, this password is the default
Factory settings
FACTORY,9zMdaD#
Set the time zone UTC-0
gmt,9zMdaD,e,0#
Set the operator APN
APN,9zMdaD,{{apn}}

,{{apnu}},{{apnp}}

#
Set GPRS server
server,9zMdaD,0,54.85.159.138,8888,0#
Set update interval 60 seconds
timer,9zMdaD,,60#
To check settings GPRSSET,9zMdaD#
To check status status,9zMdaD#
Trackers