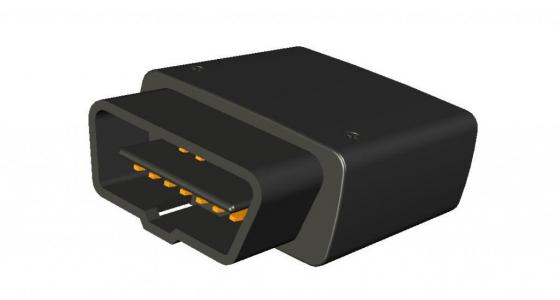 Visit the manufacturer website
T381 is an OBDII GPS tracker which integrated 4G network and WIFI function, combined 4G LTD and WIFI technology to transfer the 4G signal of mobile operator to WIFI signal to achieve WIFI hotspot function. It max supports up to 10 smart phones, PAD and laptop etc to connect with the internet via WIFI, to achieve the high-speed sharing of resources and the interconnection and mutual communication between the terminal within the local area. At the same time ,the device supports WIFI bridging function, the device through to connect with the WIFI hotspot of surrounding, make the data of the device and the network data of the terminal through the surrounding WIFI hotspot access to the internet, thus saving 4G data consumption.
The T381 also with internal u-blox MAX-7 GNSS module to support GPS and GLONASS, with the 25mm*25mm high gain active antenna and the Assist Now AGPS function to ensure the device can fast time positioning even so the T381 is installed in the most hidden place of the vehicle.
It's built-in On-board Diagnostics(OBDII)/SAE J1939 function can obtain the on-board data such as RPM, SPD, ECT, Fuel level and Fuel consumption etc from the vehicle in real-time. It's in-time monitoring of Diagnostic Trouble Code(DTC) ,OBD II parameter and alarm. It's equipped with 3D acceleration enable to set in real-time detection of the motion and the 8 type of driving behavior, able to make an effective analysis for the bad driving behavior of the driver and the fuel consumption, including to provide the improvement suggestions.
The T381 has an immobilizer(engine cut off) output for anti-theft. So T381 is used a wide variety of Fleet Management, Insurance & rental, Roadside Assistance, Driver Behavior Monitoring, Safety & Security etc.
This information only is for informational purposes only, Plaspy does not have relationship with the device's manufacturer, for more information check the
manufacturer's website
or user manual.
Trackers
Use Plaspy with a tracker
Set the Operator APN
Check your tracker clock setup is set UTC-0 o GMT. (The most trackers come from the factory on UTC.)
For most devices you should use IMEI (International Mobile Equipment Identity) number as unique identifier. However, some devices have vendor specific unique identifier, for example TK-103 devices use 11-digit identifier.
Set Up the IP and port on your tracker: (automatic detect tracker's protocol.)

| | |
| --- | --- |
| Server | d.plaspy.com |
| IP | 54.85.159.138 |
| Port | 8888 |

Add on your Account on devices with the IMEI or unique ID.