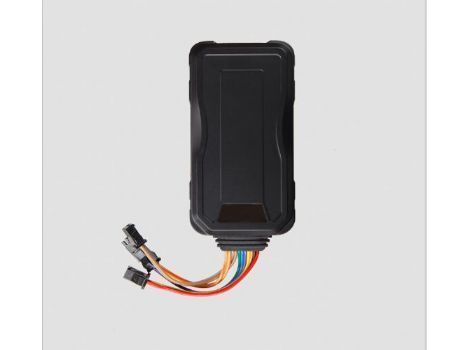 Visit the manufacturer website
Vehicle / Motorcycle GPS Tracker
1. Working performance is super stability.

2. Free real time online tracking service.

3. Wide Operating Voltage Range 6 to 36V DC

4. Multiple Inputs/Outputs interfaces for monitoring and control

5. RS232  communication port, enabling peripheral accessories integration 

6. Internal antennas for economical installation & serviceability

7. Internal 3-axis accelerometer for power saving and motion detection

8. Smart power saving working mode

9. Reply maps link and car's real address (city, street, etc by SMS).

10. Geo-fence Management.

11. Over speed alarm.

12. Listen in function.

13. Car power lost alarm, low power alarm.

14. Remote engine/oil cut-off by SMS and website.

15. Built in 8Mb flash memory, store 60000 waypoints.

16. GPRS blind area data re-upload function.

17. Firmware upgrade over the air.

18. Backup battery: 200mAh.
This information only is for informational purposes only, Plaspy does not have relationship with the device's manufacturer, for more information check the
manufacturer's website
or user manual.
Set Up EV-300
To set the tracker send the following commands by SMS messages, the sample setup the device password is I02gKe, this password is the default
Set the time zone UTC-0
I02gKeL+00
Set the operator APN
I02gKeS1,{{apn}}

,{{apnu}},{{apnp}}

You need to contact the manufacturer to enable the option to change server
I02gKeI1,54.85.159.138,8888
Trackers