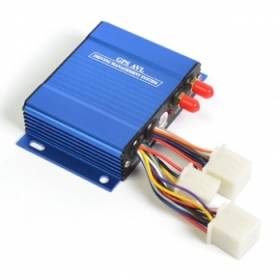 Visit the manufacturer website
Application:
fleet management like construction trucks, rental cars, logistics vehicles and public transportation,
anti-theft system and security purpose.
Functions:
1, advanced GPS chipsets and multi-band GSM module
2, track by SMS or GPRS
3, track by interval or on demand
4,SOS alarm
5,Low power alarm
6, protection from high or low level voltage
7, the data resend from signal dead zone
8, voice monitoring
9, speeding alarm
10, Geo-fence alarm
11, parking alarm
12, external power disconnection alarm
13, milemeter
14, flash
15, fatigue driving alarm
16, cut off engine remotely
17, detect engine, ACC, doors, aircondition etc.
18, update firmware by remote operation
19, TCP/UDP protocol
20, internal Li-polyme battery
21, 3 digital input, 1 digital output
22, remote update
This information only is for informational purposes only, Plaspy does not have relationship with the device's manufacturer, for more information check the
manufacturer's website
or user manual.
Set Up M508
To set the tracker send the following commands by SMS messages, the sample setup the device password is UEeUeh, this password is the default
Type the device ID
Type your phone number
Set the GPRS server
SS,*{{apn}}*,*{{apnu}}*,*{{apnp}}*,*54.85.159.138*,*8888*,*{{DeviceID}}*,*{{phoneNumberUser}}*,*UEeUeh*
Set the GPRS server
S,*{{apn}}*,*54.85.159.138*,*8888*,*{{DeviceID}}*,*{{phoneNumberUser}}*,*UEeUeh*
Trackers