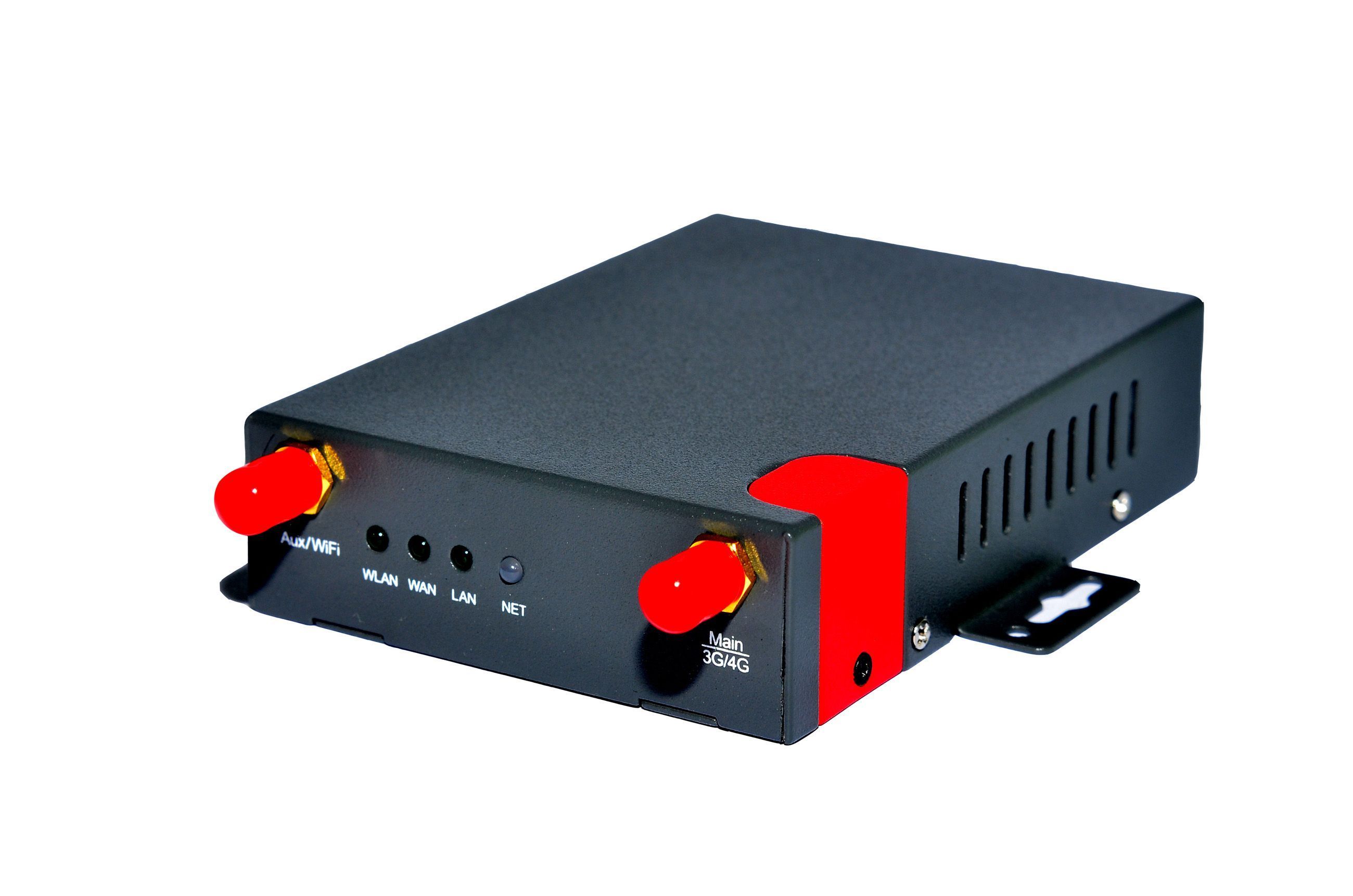 Visit the manufacturer website
HomtecsM2M H20 3G Router is a kind of internet of things wireless communication router, uses HSPA+ mobile broadband network type to provide convenient and high speed transmission function. It works with existing 3G networks and provides high speed HSPA+ (Up to 21.6Mbps) connectivity as well as standard HSPA (21Mbps), HSPA, EDGE (2G) and GPRS (2G) connectivity.
HomtecsM2M H20 3G Router is an ideal product for industrial applications owing to its small form factor, feature set and tough construction. It is designed to support any high speed mobile broadband applications in M2M, CCTV, Security, Media, Energy, Utilities, Retail, Transportation and any other area that requires IP connectivity between a device and a host on the internet. The device can be used with Fixed IP SIMs or normal data SIMs. It also supports Dynamic DNS where it is possible to use this across the operator network.
Mobile data communications using embedded Routers is fast becoming an essential tool for providers field based communications solutions.
HomtecsM2M H20 3G Router is designed to stay on line and connected, it has various stay-alive features giving you peace of mind with remote site communications, particularly CCTV and Telemetry.
HomtecsM2M H20 3G Router provides high capacity LTE connection whilst maintaining a reliable, secure and discrete communications service. It provides an excellent technical capability whilst still offering a commercially proposition so far not seen in the market compared to other products in this field.
HomtecsM2M H20 3G Router is supplied with both the magnetic mount antennas shown in the pictures. It has a Cellular antenna connection and a WiFi antenna connection.
HomtecsM2M H20 3G Router has 1 LAN port and 1 WAN port, it can be configured to operate as a LAN port, thus providing the ability to connect two wired devices if required.
Basic Features
Industrial robust design and compact metal housing
  High data speed via 3G network, 2.5G backward compatible
  Strong electromagnetic interference Resistance, heat endurance and radiation ability
  Support multiple VPN (PPTP, L2TP, GPE, IPSec etc.)
  Support multiple network protocol (ICMP, TCP, UDP, Telnet, SSH, HTTP, HTTPS etc.)
  Support multiple functions (DHCP, DNS, DDNS, Firewall, NAT, DMZ host etc.)
  Built-in watch dog, Multi-link detection ensure working in stable and security way
  802.11b/g/n Wi-Fi support, 21Mbps data rate
  1 GSM Antenna and 1 WiFi Antenna
  2xLAN or 1xLAN + 1xWAN
  WAN port support PPPoE, static IP, DHCP client.
  Always online, reboot automatically if disconnected to ensure continual connection
  Support APN and VPDN wireless private network access in
  LCP/ICMP/flow/heartbeat check, ensure network usability
  Web/CLI/SSH/Management platform support, easy configure
  SNMP network management, NTP support
  Local & remote management (configuration, status, upgrade firmware)
  Supports Port forwarding and Bridge
  Supports timing operation
  Supports LED status indication
  Shock and vibration resistant
Advance Optional Features
  Optional Network Type includes FDD-LTE/TDD-LTE 4G, UMTS/WCDMA, EVDO, EDGE and GPRS.
  802.11b/g/n Wi-Fi optional, 150Mbps standard, 300Mbps optional
  GPS capability optional for fleet management or other tracking application
  DTU serial communication function optional (rs232/rs485)
  OpenVPN Optional
  PPTP Sever optional
  AT command optional
  Control by SMS optional
  Schedule reboot optional
  Customized and OEM/ODM acceptable
This is an entry level router designed for simple remote monitoring and management applications - if you need to use any advanced or failover features you should contact us prior to purchase.
This information only is for informational purposes only, Plaspy does not have relationship with the device's manufacturer, for more information check the
manufacturer's website
or user manual.
Trackers
Use Plaspy with a tracker
Set the Operator APN
Check your tracker clock setup is set UTC-0 o GMT. (The most trackers come from the factory on UTC.)
For most devices you should use IMEI (International Mobile Equipment Identity) number as unique identifier. However, some devices have vendor specific unique identifier, for example TK-103 devices use 11-digit identifier.
Set Up the IP and port on your tracker: (automatic detect tracker's protocol.)

| | |
| --- | --- |
| Server | d.plaspy.com |
| IP | 54.85.159.138 |
| Port | 8888 |

Add on your Account on devices with the IMEI or unique ID.