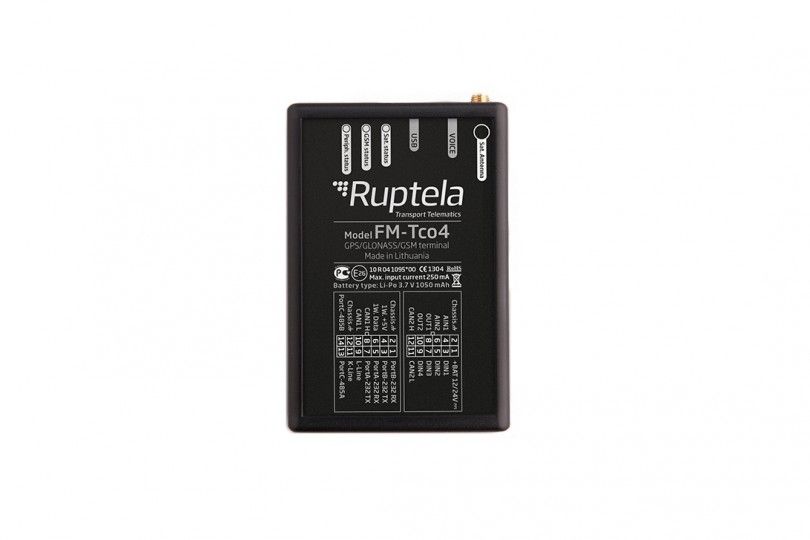 Visit the manufacturer website
FM-Tco4 LCV purpose is to track and monitor light commercial vehicles, such as vans and passenger cars. Device reads LCV on-board computer (CANbus) data and provides vehicles location, route, speed, mileage and other information. Usually it is difficult to monitor light commercial vehicles fuel level and consumption with additional fuel level sensors, therefore FM-Tco4 LCV gathers fuel level and consumption information straight from vehicles on-board computer.
Best used for:
Fleet monitoring and control.
Route optimization.
Fuel control and management.
Eco-Driving style implementation.
In addition FM-Tco4 LCV is able to read OBD II engine error codes, allowing you to see possible engine failure. This way you will be able to prevent vehicles breakdown in the middle of its usage for your business tasks.
It is known that light commercial vehicles often become theft targets and are used by employees for their personal business. Without the constant location tracking FM-Tco4 LCV offers and more advanced safety solution – remote ignition blocking. To control drivers and see who was responsible for the vehicle at particular time device allows a variety of driver registration and identification methods.
FM-Tco4 LCV enables you to the better management and control of your light commercial vehicles.
FM-Tco4 LCV functionalities:
Driver behaviour monitoring (Eco-Drive).
On-board computer data reading (CANbus LCV).
OBD II engine error codes reading.
Driver registration and identification.
Remote ignition blocking.
Fuel monitoring.
Internal Geozones.
Antijamming.
Various features via SMS.
This information only is for informational purposes only, Plaspy does not have relationship with the device's manufacturer, for more information check the
manufacturer's website
or user manual.
Trackers
Use Plaspy with a tracker
Set the Operator APN
Check your tracker clock setup is set UTC-0 o GMT. (The most trackers come from the factory on UTC.)
For most devices you should use IMEI (International Mobile Equipment Identity) number as unique identifier. However, some devices have vendor specific unique identifier, for example TK-103 devices use 11-digit identifier.
Set Up the IP and port on your tracker: (automatic detect tracker's protocol.)

| | |
| --- | --- |
| Server | d.plaspy.com |
| IP | 54.85.159.138 |
| Port | 8888 |

Add on your Account on devices with the IMEI or unique ID.