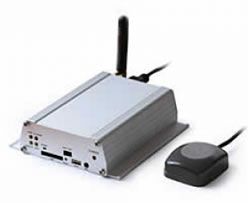 Visit the manufacturer website
SANAV GX-101 is specially designed for the vehicle tracking application, equipped with Siemens GSM module and GM-158 (MTK-3301 GPSchipset) GPS receiver. The rugged metallic structure is a best match for in-car environments. Opened I/Os are provided for sensors and relays. To secure your favorite cars, SANAV GX101 will be your best choice.
Features:
Brand:SANAV.
Model:GX-101.
Target Market:Track & Trace, Vehicle recovery, Fleet Management.
GSM band:Full quadband.
Voice:No.
Back up Battery:Yes.
Internal Memory:Yes.
Position by:Time, Distance.
Sleep mode:Yes.
Digital Inputs:>4.
Antennas:GSM.
Casing:Metallic.
Made in:Taiwan.
This information only is for informational purposes only, Plaspy does not have relationship with the device's manufacturer, for more information check the
manufacturer's website
or user manual.
Set Up GX-101
To set the tracker send the following commands by SMS messages, the sample setup the device password is Vmad, this password is the default
Factory reset
#username,Vmad,9*
Set the operator APN
#username,Vmad,3,{{apn}},{{apnu}},{{apnp}}*
Set the GPRS Server
#username,Vmad,18,54.85.159.138:8888*
Set the route for data transmission
#username,Vmad,14,9*
Set update interval to 60 seconds
#username,Vmad,6,60,9999*
Trackers