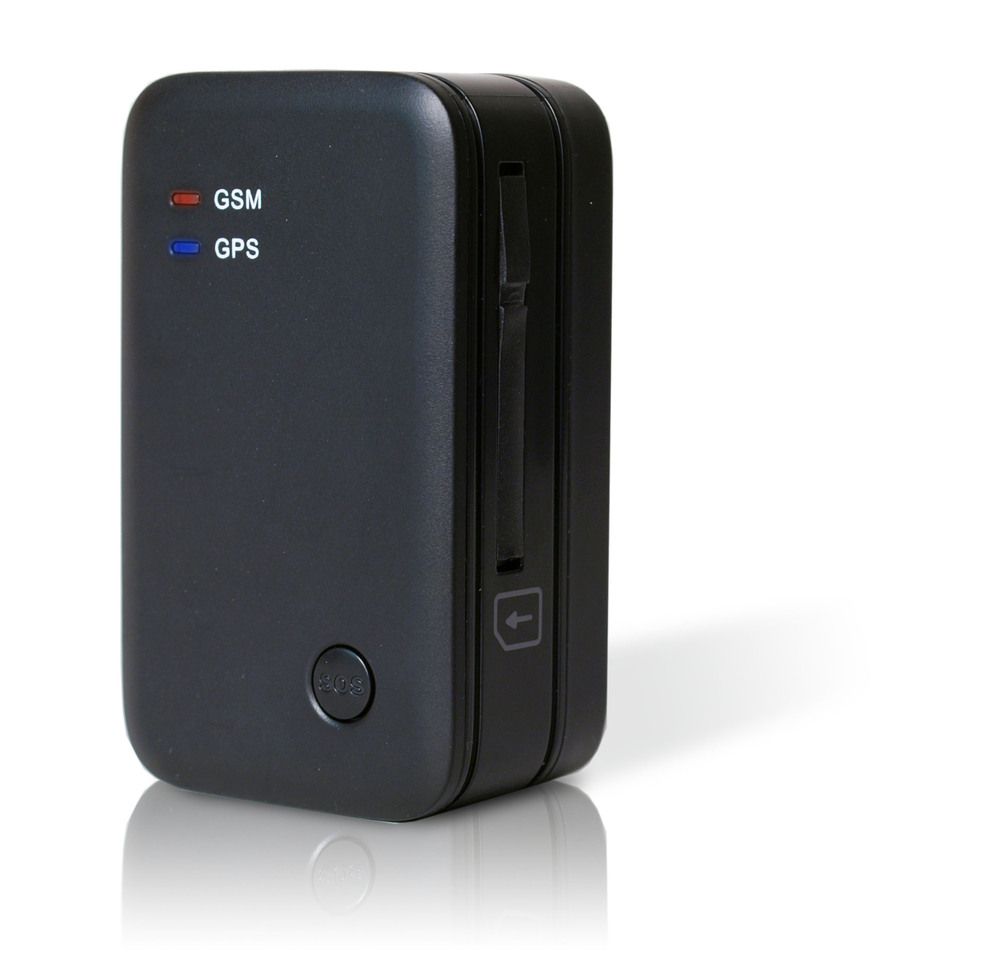 Visit the manufacturer website
SANAV MU201S1 is a more compact version of focusing on the pets, asset tracking and other applications require long battery hour. MU201S1 can either transmit its location via GPRS in real time or retrospective manner. Settings are remotely configurable via both SMS and GPRS in order to maximize flexibility on field. Firmware-Over-The-Air provides easy maintenance on the field while the firmware can be upgraded via GPRS. It also supports different event report, for example: Emergency (SOS button), Geofence violation and lower power alert. Reliable, user-friendly and excellent GPS/GSM performances make your tracking business being much easier. 
Features:
Built in motion sensor.
Support reporting by time and distance interval.
Support reporting when MU201S1 is moved.
SOS Alert.
Over Speed Alert.
Low Power Alert.
Power On/Off Alert.
10 Circular Geofence.
Acquire the position by a SMS command.
Specification:
 GSM

 Frequency:

 Quad-Band: 850/900/1800/1900MHz

 GPRS:

 GPRS multi-slot class 10

 GPRS mobile station class B

 Max Out RF power:

 33.0dBm±2dBm

 Receiving Sensitivity:

 Class II RBER≤2.4%(-109dBm)

 Stability Of Frequency:

 Greater than 2.5ppm

 Max Frequency Error:

 ±0.1ppm

 GPS

 GPS Chipset:

 u-blox7

 Receiver Type:

 GPS L1 frequency, C/A Code

 Sensitivity:

 Tracking & Navigation -161 dBm

 Acquisition -160 dBm

 Cold Start (Autonomous) -147dBm

 Channels

 56 channel all-in-view tracking

 TTFF(Time-To-First-Fix):

 

 Cold Start (Autonomous) 30s average

 Warm Start(Autonomous) 28s
Hot Start (Autonomous) <1 s

 Aided Start (Autonomous) 5 s

 User Interfaces

 Charging Interface

 Mini USB

 Inrernal Battery:

 Li-Polymer 1200 mAh , 3.7V

 Charge Voltage

 5 V DC

 General

 Power Button:

 Power on and power off.

 Dimension:

 60mm* 35 mm * 25.5mm

 Weight:

 60 g with battery

 Air Interface Protocol

 Standby Time:

 5minutes reporting:140 Hours(estimation)

 Device Management

 COTA / FOTA

 Transmit Protocol:

 TCP,UDP,SMS,HTTP

 Geo-Fence:

 10 Geo-Fence regions can be defined.

 Low Power Alarm:

 Alarm when battery is low

 Power On Report:

 Report on power up

 Environment

 Operating Temperature

 -10°C to +55°C

 Relative Humidity

 5% to 95%, non-condensing
This information only is for informational purposes only, Plaspy does not have relationship with the device's manufacturer, for more information check the
manufacturer's website
or user manual.
Set Up MU201S1
To set the tracker send the following commands by SMS messages, the sample setup the device password is Pwix, this password is the default
Factory reset
#username,Pwix,9*
Set the operator APN
#username,Pwix,3,{{apn}},{{apnu}},{{apnp}}*
Set the GPRS Server
#username,Pwix,18,54.85.159.138:8888*
Set the route for data transmission
#username,Pwix,14,9*
Set update interval to 60 seconds
#username,Pwix,6,60,9999*
Trackers