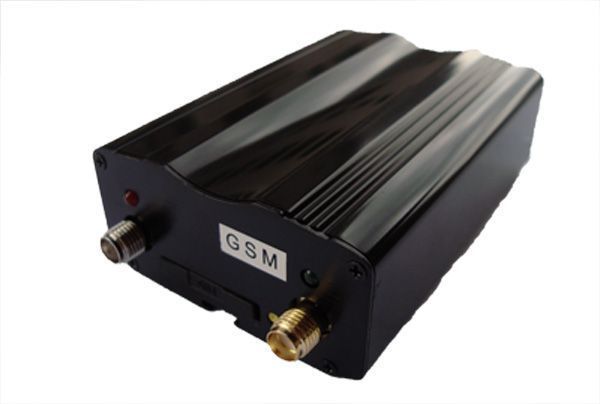 Visit the manufacturer website
Product Overview

VT111 is a newly developed mini GPS vehicle tracker, a highly cost-effective tracking device for all kinds of vehicles, it can be used as a GPS tracker and a car alarm, has tracking, Arm/Disarm by SMS or Call, with ACC on /Door open/Movement alarm to protect your vehicles from pilferage. If equipped with RFID part, the device can realize automatic Arm/Disarm, to protect your vehicle in a easy and comfortable way. It is very small in size, easy concealed and installed, an ideal tracker for fleet management and car security.

Applications

* Vehicle Real Time Tracking
* Car Security/Anti-Hijack
* Fleet Management

Product Features

(1) Auto tracking by SMS/GPRS (TCP/UDP supported), track by time interval or by distance
(2) Check the car's location, speed & direction via SMS or by tracking platform;
(3) Check the physical address via SMS (need center or tracking platform support);
(4) Cut off the car power/fuel supply by SMS or by tracking platform, to stop the car;
(5) Triggered by normal alarm; (optional)
(6) Engine status detecting (optional)
(7) Movement Alert:
Once the car is parked, you can send the SMS instruction to put the system in movement alert status. Then, if the car is moving out about 80 meters, the system will send SMS to inform you. It is a very useful function, which enables the tracker to work as the car alarm too;
(8) Geo-fence Alert:
User can set a certain zone by SMS, once the vehicle oversteps the fence; the alarm will send SMS to inform you;
(9) Over-speed Alert.
User can set a certain speed limitation by SMS. Once the vehicle is running over this speed, the system will send SMS to inform you;
(10) Built-in rechargeable backup battery, External Power (Car battery) failure Alert.
If the system's main power supply is cut off, system will send SMS to warn you;
(11) Two kinds of location information.
 User could locate the precise location by GPS. If there is no GPS signal, user could also locate the car by CPS (cellular positioning system - located by GSM network)
(12) Monitor the voice around the car via telephone;
(13) Anti-robbery switch, send out SMS for help in case of high-jack; (optional function)
(14) Track the car by SMS or by tracking platform (The software is optional).
(15) Flexible design, the system can work alone without support of center. If the center is setup, the functions can be much stronger, you can monitor & control many vehicles in the center, and the information of vehicle's location can be more detailed and friendly.
(16) Anti-tamper design in small size, stable, reliable & easy installation.
(17) GOOGLE map link for location via SMS, which shows you location on map via mobile phone.
This information only is for informational purposes only, Plaspy does not have relationship with the device's manufacturer, for more information check the
manufacturer's website
or user manual.
Set Up VT111
To set the tracker send the following commands by SMS messages, the sample setup the device password is 0q9gVo, this password is the default
Type the IMEI number
Reset to factory settings
W0q9gVo,990,099###
Set the device Id, user the 14 firsts numbers from IMEI, Plaspy uses like id the 15 IMEI digits
W0q9gVo,010,{{('XXXXXXXXXXXXXX' + imei.substring(0,14)).slice(-14)}}
Set the operator APN
W0q9gVo,011,{{apn}}

,{{apnu}},{{apnp}}

Set the GPRS server
W0q9gVo,012,54.85.159.138,8888

Switch to GPRS mode
W0q9gVo,013,2
Set the update interval
W0q9gVo,014,6
To get device IMEI W0q9gVo,601
Trackers