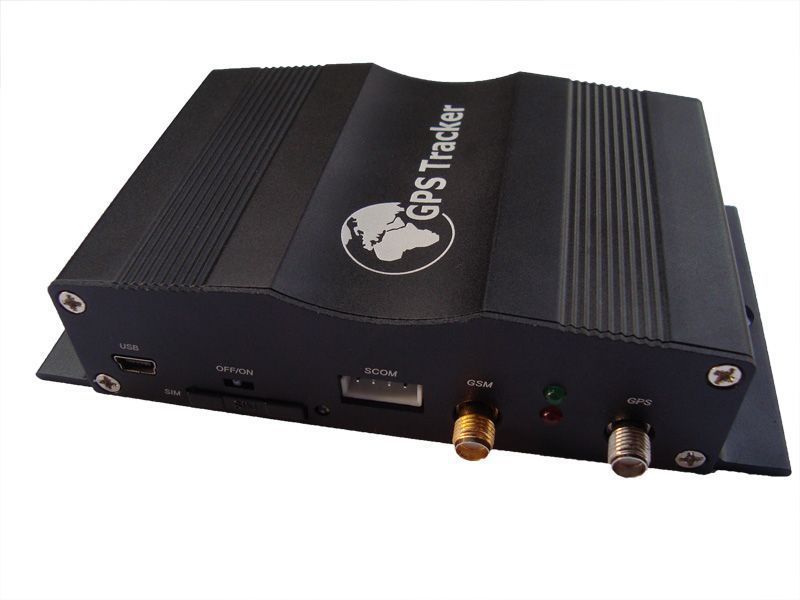 Visit the manufacturer website
Powerful GPS Tracker VT1000

Product overview
VT1000 is a most advanced and high-cost effective GPS tracker, it is equipped with ARM9 high speedy microprocessor; supporting camera (location &driving information log on picture). Bidirectional communication; support max 64GB SD card for storing data and pictures; 4 A/D connectors for multi fuel sensor monitoring; support unique active RFID for automatic anti-theft and driver identification; support OTA (updating online) for upgrading new firmware by GPRS if needed; with harsh braking & acceleration alarm and accident alarm; and many useful functions and extensibility for fleet management and vehicle security purpose.
Applications

* Vehicle Real Time Tracking
* Car security/Anti-Hijack
* Fleet Management


Product Features

* Tracking by SMS/GPRS (TCP/UDP)
* Tracking by time/distance interval 
* OTA Function
* Real time tracking via the web-platform 
* Get position location via call/SMS 
* Engine on/off detection 
* Built-in backup 950 mAh battery 
* Remote Engine cut off to stop the car in safe condition
* ARM9 high speed microcontroller
* Wiretapping/remote listening 
* Get location physical name via SMS & from the web-platform
* Google Map link for location via SMS, it shows your location on map via mobile phone.
* Mileage calculation with longitude and latitude via SMS; view mileage data via GPS web-based tracking centre system
* Door open/close status detecting
* Door open/close control
* Built-in motion sensor for power & GPRS flow saving mode (sleep mode)
* Built-in 4MB memory & position logging capacity up to 26,000+ waypoints even no GPRS signal
* I/O: 5 Inputs, 5 Outputs, 4 Analog Inputs.
* Over speed alert  
* Geo-fence alert
* Power failure/low power alert  
* SOS Panic button, SOS alert
* Harsh braking and harsh acceleration alarm
* Suddenly acceleration/brake alert
* Accident Alarm (optional)
* Two way communication (Listen & Speak, need speaker support) (optional)
* Oil leaking/Refuel Alarm (need fuel sensor support) (optional)
* Accident alarm (need crash sensor support) (optional)
* Support max 64G SD card store (optional)
* Photo with location & driving information log function (need camera support) (optional)
* Can equip with RFID kit for driver identification and auto Arm/Disarm functions (movement/towed alert, ignition alert, auto cut off engine etc) (need RFID support) (optional)          
* Analog input for Temperature & Fuel sensor detecting/monitoring, support max 4 fuel sensor manage (optional)
This information only is for informational purposes only, Plaspy does not have relationship with the device's manufacturer, for more information check the
manufacturer's website
or user manual.
Set Up VT1000
To set the tracker send the following commands by SMS messages, the sample setup the device password is BwJulZ, this password is the default
Type the IMEI number
Reset to factory settings
WBwJulZ,990,099###
Set the device Id, user the 14 firsts numbers from IMEI, Plaspy uses like id the 15 IMEI digits
WBwJulZ,010,{{('XXXXXXXXXXXXXX' + imei.substring(0,14)).slice(-14)}}
Set the operator APN
WBwJulZ,011,{{apn}}

,{{apnu}},{{apnp}}

Set the GPRS server
WBwJulZ,012,54.85.159.138,8888

Switch to GPRS mode
WBwJulZ,013,2
Set the update interval
WBwJulZ,014,6
To get device IMEI WBwJulZ,601
Trackers