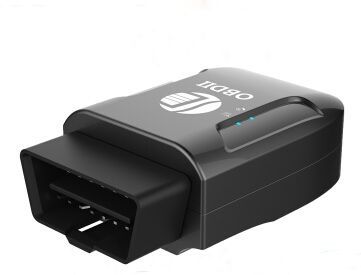 Visit the manufacturer website
This product is based on GSM / GPRS network and GPS satellite positioning system, built-in GSM and GPS antenna,  Insert into the car OBDII interface directly to read the data from car computer, you can locate and manage the vehicle remotely via SMS or GPRS. Easy to install, no wiring harness. 
TK206 is our newly designed plug-and -play OBD tracker. It could read OBD parameters from car ECU and GPS tracking for car location; All data will be transmit to the backend server for remote diagnostic and tracking purpose.
Applying directions:
12-24V cars,vehicles, Taxi, fleet management
 obd gps tracker main function 
1.Vehicle OBD II tracker (9V-50V)
2.Location based service(LBS) + GPS double real time tracking solution Monitor
3.Geofence,movement,overspeed alarms.low battery, ext.power off alarm.
 4.Alarms under ARM :Shock/ACC alarms.
This information only is for informational purposes only, Plaspy does not have relationship with the device's manufacturer, for more information check the
manufacturer's website
or user manual.
Set Up TK206 OBD
To set the tracker send the following commands by SMS messages
Factory reset
940#
Set the time zone UTC-0
801#W0#
Set the operator APN
802#{{apn}}#

{{apnu}}#{{apnp}}#

Set the GPRS server
803#54.85.159.138#8888#
Set the update interval 60 seconds
730#60#
To check settings 886#
To check status 902#
Trackers