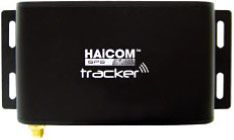 Visit the manufacturer website
The new X series are the new GPRS trackers (no DTMF feature) with new functions, such as, user can program (set up APN, port, interval, dial back tele#, etc.), control the tracker (oil cutting, sleeping mode, etc.) from our GPRS tracking plateform. User can also up date the new firmware any time from that plateform. The tracker current set up status list can also be viewed from there. Beside the program from the air functions, user can also set up the tracker from the computer with the USB cable or the SMS from the phone. The new " X " series can also send the real time position to the set up dila back telephone numbers with a www hyperlink. The user can check the real time location from the smartphone with a postion on the map. Inside the tracker, there is flashmemory which allow the tracker to keep recording the positions (as a data logger function) so that user can view the tracker whole trip even there is no GSM network coverage. With the inclusive Haicom Tracking software, user can view the history position data on the user friendly map. Also, with the build in motion sensor, user can setup the tracker to go sleeping mode activaly or passively to save the tracker power consumption.
HI-603X is a multi-functional and cost-efficient communication platform ideal for all AVL applications. It integrates most recent high sensitivity GPS chipset and quad-band (850/900/1800/1900) GSM communication module with powerful microcontroller into a compact/ lightweight size.
HI-603X is secured in a solid enclosure for simple installation without sweat and hassle. Nevertheless, not only it provides user with real time GPS location and accurate vehicle status all the time on server, but also it allows user to command vehicle remotely by one-click on computer. In a word, HI-603X accomplishes advanced implementation of convenient fleet management, enhanced vehicle safety, simultaneous emergency response, and merchandise/ package transportation, etc...Unlimited advantages are come out with HI-603X extensive applications.
Quad band 850/900/1800/1900 MHz GSM system External SiRF Star III high performance GPS receiver External GSM active antennas Advanced communication via SMS/TCP/UDP/HTTP.
Program, control and update firmware the tracker from the OTA (Over the Air) web tracking platform and also USB configurations.
Build in motion sensor for power saving Support emergency/ over speed/ motion/ power lost alarm Real time location report on preferred interval and vehicle status monitoring Premium functions: Fast GPS Fixed/ A-GPS/ Geo-Fencing/ Hands free Kit/ Anti-Theft/ Data Logger function 30,000 records or more Low battery alarm and battery voltage status Optional SOS button Minimum GPRS sending interval 5~10 seconds and interval adjustable.
Characteristics :
| | |
| --- | --- |
| Items | Specifications |
| Power Supply | DC +9V - +28V |
| Backup Battery | 550mAh |
| Normal power consumption | 85mA/h |
| Dimension | 116mm x 55mm x 24mm |
| Operating temperature | -20°C to 55°C |
| Humidity | 5 to 95% Non-condensing |
| Frequency | GSM 900/1800/1900Mhz |
| GPS Chipset | latest GPS SIRF-Star III chipset |
| GPS Sensitivity | -159Db |
| GPS Frequency | L1,1575.42 MHz |
| C/A Code | 1.023MHz chip rate |
| Channels | 20 channel all-in-view tracking |
| Position Accuracy | 10 meters, 2D RMS |
| Velocity Accuracy | 0.1 m/s |
| Time Accuracy | 1 us synchronized to GPS time |
| Default datum | WGS-84 |
| Reacquisition | 0.1 sec. , average |
| Hot start | 1 sec. , average |
| Warm start | 38sec. , average |
| Cold start | 42 sec. , average |
| Altitude Limit | 18,000 meters (60,000 feet) max. |
| Velocity Limit | 515 meters / second (1000 knots ) max |
| Interface | One input and one output |
This information only is for informational purposes only, Plaspy does not have relationship with the device's manufacturer, for more information check the
manufacturer's website
or user manual.
Set Up HI-603X
To set the tracker send the following commands by SMS messages, the sample setup the device password is YSpO, this password is the default
Set the operator APN
#YSpO,200,{{apn}},{{apnu}},{{apnp}}
Set the GPRS server
#YSpO,210,54.85.159.138,8888,8888,8888,0
Set the interval update to 60 seconds
#YSpO,250,0,60,0,0,0,0,0,0
Trackers