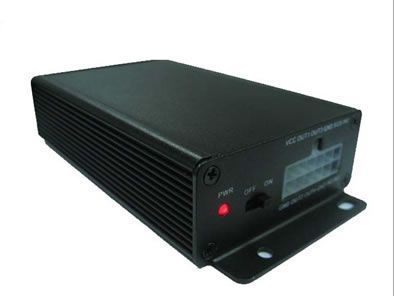 Visit the manufacturer website
Product Specifications /Features
Description
GPS Chipset: SiRF Star III
GSM Chipset: SIM 900 (Quad Band 850/900/1800/1900 MHz)
Support setting 3 authorized cell phone numbers
Track by Demand, time interval.
Track by Mobile Phone
Power saving mode
SOS button for immediate rescue and alarm
Internal Backup Battery
Support 1 Output Switch Function
Motion Sensor
Geo-fence Alarm
"No GPS" signal Warning
Low Battery warning
Over speed limit warning
Background voice surveillance
Support Data Logger (Built-in Memory)
Inputs/ Outputs: 3 digital inputs (include ACC), 2 Analog inputs; 2 outputs.
Details:
GVT-369 Dimension: 124*66*28mm
GVT-369 Net Weight: 210G
Color: Black
Box Size: 26*16*7CM
Gross Weight: 750G/Box
Packing: 30PCS/Carton
Carton size: 53.5*36.7*50.8CM
Weight: 19.2KG
This information only is for informational purposes only, Plaspy does not have relationship with the device's manufacturer, for more information check the
manufacturer's website
or user manual.
Set Up GVT-369
To set the tracker send the following commands by SMS messages, the sample setup the device password is eRVSyY, this password is the default
Type the IMEI number
Set the device ID
MeRVSyY,22,{{('XXXXXXXXXXXXXXX' + imei.substring(0,15)).slice(-15)}}
Set the operator APN
MeRVSyY,23,{{apn}}

,{{apnu}},{{apnp}}



Set the update interval 60 seconds
MeRVSyY,25,60
Set the GPRS server
MeRVSyY,24,56 54.85.159.138,8888
Enable GPRS mode
MeRVSyY,21,2
Trackers