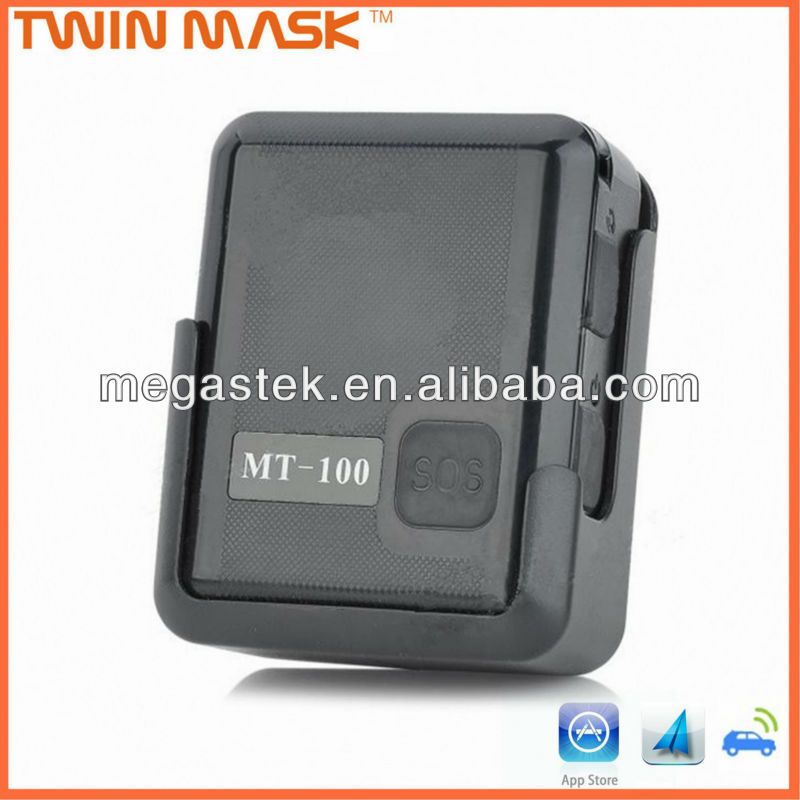 Visit the manufacturer website
Handheld Tracker MT-100
Features:
Waterproof (waterproofing grade: IP66)
◆AGPS position assisted
◆SOS alarm (LBS position assisted)
◆SOS emergency calling
◆Two-way communication
◆Monitoring mode
◆Pet mode
◆Long standby time mode
◆SMS and GPRS (TCP/UDP) communication
◆Support up to 5 authorized cell phone numbers
◆Real time tracking
◆Over speed alarm
◆Geo-fence alarm
◆Vibration alarm
◆Low battery alarm
◆Data Logger in no GSM signal area using Micro SD card (Max: 2GB)
◆Belt-off alarm
IP66 the meaning of waterproof as follows: IP6X: Totally protected against dust
IPX6: Protected against strong jets of water e.g. for use on ship decks - limited ingress permitted.
(GB4208-2008/IEC60529:2001)
This information only is for informational purposes only, Plaspy does not have relationship with the device's manufacturer, for more information check the
manufacturer's website
or user manual.
Set Up MT-100
To set the tracker send the following commands by SMS messages, the sample setup the device password is whh0TD, this password is the default
Type the IMEI number
Set the device ID
Mwhh0TD,22,{{('XXXXXXXXXXXXXXX' + imei.substring(0,15)).slice(-15)}}
Set the operator APN
Mwhh0TD,23,{{apn}}

,{{apnu}},{{apnp}}



Set the update interval 60 seconds
Mwhh0TD,25,60
Set the GPRS server
Mwhh0TD,24,56 54.85.159.138,8888
Enable GPRS mode
Mwhh0TD,21,2
Trackers