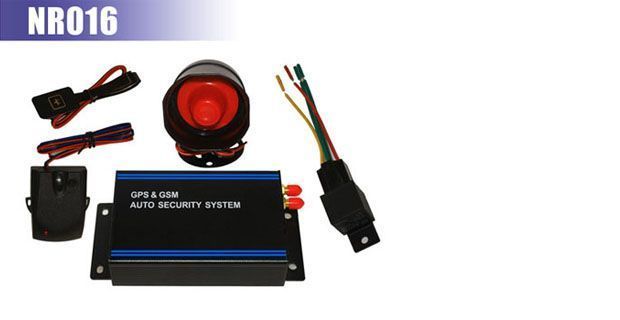 Visit the manufacturer website
Product Description
Car Anti-theft GPS Tracker using the GPS global satellite location positioning technology and GSM/GPRS wireless network technology, can real time tracking the vehicle's status such as location/speed/direction via SMS or internet, ACC/Door/Trunk/bonnet checking. It is mainly used for tracking vehicles/cars/taxi/buses etc. and compatible with the original car anti-theft system.
Base Function
·Real-time Positioning & Tracking
·GPS Locate&Mobile Base-Station Locate
·SOS Alarm  
·Low-battery Alarm
·Overspeed Alarm
·Sendback locate by time/Distance
·Geo-Fence
·Remote Listen
·Cut-off power/oil Remotely
·Built-in bakcup battery
·ACC/Door/Trunk/bonnet/shock Alert
·Compatible with the Original Anti-theft Alarm
Parameter List
1.GPS Model:SIRF3 Chip
2.GSM Model
3.Frequency: 850/900/1800/1900Mhz and 2100MHz(3G)
4.GSM Chip:SIMCOM900D
5.Work Voltage:DC 6.3V-40V
6.Work Current:60mA-150mA
7.Work Temperature:-40℃-85℃
8.Work Humidity :10%-90%
9.Vibration Sensor
10.Backup Battery:400mA
11.I/O Interface:10
ACCESSORIES WITH GPS VEHICLE TRACKING UNIT
1.GPS Device
2.Connecting cables
3.One Alarm Horn
4.One SOS button
5.One GPS antenna
6.One GSM antenna
7.One Relay
8.One Microphone
9.One Vibratiom Sensor
This information only is for informational purposes only, Plaspy does not have relationship with the device's manufacturer, for more information check the
manufacturer's website
or user manual.
Set Up NR016
To set the tracker send the following commands by SMS messages, the sample setup the device password is A9XXlY, this password is the default, to get the device Id, send the command to check the device status, the device Id is the first word starts with NR
Set the operator APN
AA9XXlY,012,{{apn}}

,{{apnu}},{{apnp}}

Set the GPRS server
AA9XXlY,010,54.85.159.138,8888
Switch to GPRS mode
AA9XXlY,011,1
To check settings AA9XXlY,004
Device Id, APN, server, port, GPRS status (1), GPRS connection status (1), GSM signal (1-31)
Trackers