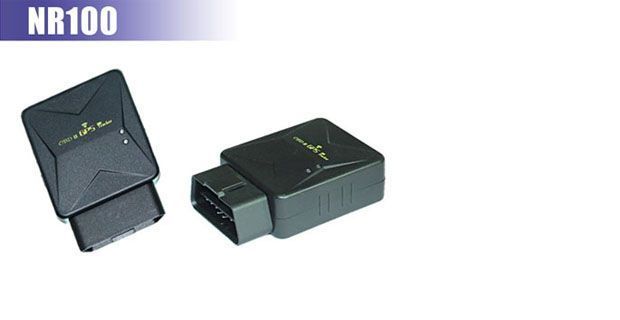 Visit the manufacturer website
Main Features:
1. Real time Positioning & Tracking by SMS/Internet 
2. Over Speed Alert 
3. Geo-Fence Alert 
4. Real time Track by Time/Distance Interval 
5. Remote Self Failure Analysis 
6. Power cut alert 
7. GPS & LBS (location based service), Double-Positioning 
8. Audio Monitor 
9. Inbuilt GPS & GSM antennas (smallest size, its great for hiding) 
10. Easy to Install and Maintain 
11. Sleep Mode/Power saving mode (Should be informed once order confirmed, otherwise this function cannot be activated after shipping) 

Specification:
·Size: 72*48*24 mm
·Weight: 100g
·Input Voltage: DC 12V/1A
·Back-up Battery: 150mAh/3.7V
·Operating Temperature: -40 ° C~85 ° C
·Humidity: 5%~95%
·Standby: 15 hours in power-saving mode and 3 hours in normal mode
·2 LED lights to show GPS/GSM status and Power
·GSM/3G Frequency: 850/900/1800/1900Mhz and 2100MHz(3G)
·GPS: SIRF
·GPS Sensitivity: 163dB
·Positioning Accuracy: 10 meters
Package:
Gift package/compressed package with GPS Tracker and English User manual
Many Business Benefits Include:
1. Offering fellow employees and clients visibility over service delivery vehicles
2. Monitoring driver's behavior
3. Providing detailed reports
4. Necessary statistics
5. Vehicle GPS tracking and security
Accessories
·1. GPS Device
·2. Connecting cables
·3. One digital camera (optional)
·4. One SOS button
·5. One GPS antenna
·6. One GSM antenna
·7. One Relay
This information only is for informational purposes only, Plaspy does not have relationship with the device's manufacturer, for more information check the
manufacturer's website
or user manual.
Set Up NR100
To set the tracker send the following commands by SMS messages, the sample setup the device password is QjEKeP, this password is the default, to get the device Id, send the command to check the device status, the device Id is the first word starts with NR
Set the operator APN
AQjEKeP,012,{{apn}}

,{{apnu}},{{apnp}}

Set the GPRS server
AQjEKeP,010,54.85.159.138,8888
Switch to GPRS mode
AQjEKeP,011,1
To check settings AQjEKeP,004
Device Id, APN, server, port, GPRS status (1), GPRS connection status (1), GSM signal (1-31)
Trackers