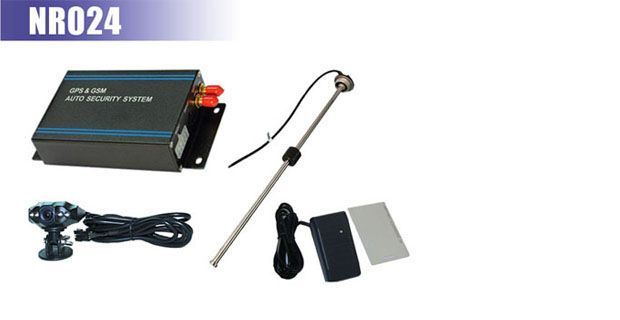 Visit the manufacturer website
Features
It is an advanced GPS fleet tracker for vehicles. NR024 can upload images and fuel curve to GIS real time vehicle tracking system. With extra RS232 port, the tracker can communicate with some accessories if necessary, such as LED Advertise Screen, RFID, etc.
Functions
·GPS Tracking & GPS Navigation
·GSM(GPRS) Wireless Communication
·Take Photo by digital camera
·Fuel Monitoring & Audio Monitoring
·Engine remote control
·Located by GPS & A-GPS (LBS--Location Based Service)
·Real-time upload location information via time/distance interval
·Geo-fence, Over-speed Alert & SOS function
·Vehicle Status Monitoring (Position,ACC,Speed etc.)
Specification
·GPS module: SiRF Star3
·GSM module: 850/900/1800/1900Mhz and 2100MHz(3G)
·Working Voltage: DC 6.3V-40V
·Working current:: 60mA-150mA
·Working temperature: -40℃-85℃
·Humidity: 10%-90%
·Digital camera: infrared 150w pixel
·Backup battery: 400mA
·A/D Port: 1
·General I/O Port: 3
·RS232 Extended: 2
This information only is for informational purposes only, Plaspy does not have relationship with the device's manufacturer, for more information check the
manufacturer's website
or user manual.
Set Up NR024
To set the tracker send the following commands by SMS messages, the sample setup the device password is nX93KC, this password is the default, to get the device Id, send the command to check the device status, the device Id is the first word starts with NR
Set the operator APN
AnX93KC,012,{{apn}}

,{{apnu}},{{apnp}}

Set the GPRS server
AnX93KC,010,54.85.159.138,8888
Switch to GPRS mode
AnX93KC,011,1
To check settings AnX93KC,004
Device Id, APN, server, port, GPRS status (1), GPRS connection status (1), GSM signal (1-31)
Trackers