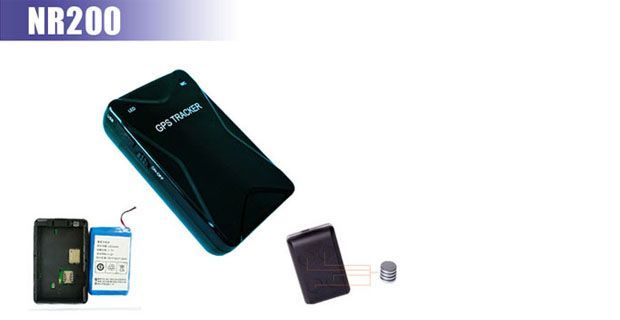 Visit the manufacturer website
Default Main Features
1.Wireless device, free installation
2. 5000mAH battery, 30 days stand by
3. Strong magnetic stick on metal
4. Vehicle and asset real time location
5. Geo-fence alarm
6. Sleep mode save power
7. History line check
8. Audio Monitor
9. GPS/LBS tracking, Double-Positioning
10. real time location, track by SMS/web/android app

Real time location tracking:
Track asset and vehicle location on real time by SMS, PC website tracking system and android app

Strong Magnetic Cover: 
with the strong magnetic rear cover, the device can be stick on the container, vehicle bottom, easy hidden. Free installation

30 Days Long Life Battery:
5000mAH battery, 30days stand by time with sleep mode

Sleep mode:
Set sleep mode to save power, make it can use long time.

Geo fence alarm / drive area limit alarm:
Set up a Geo -fence for the GPS to monitor it`s movement area, the GPS will alarm when vehicle out of this area.

Over speed alarm:
Real time remote monitor driver behavior, send alarm information to manager when vehicle over speed. 

Audio monitoring:
You can call the GPS device and listen the vehicle inside voice when driver unknown. The GPS device not vibrate or ring.

Mileage statistics:
Calculate vehicle driving mileage in a period of time.

SMS tracking location:
Remote real time get vehicle location by SMS. Send an SMS to the GPS, it will reply a link with vehicle location and speed information.

History daily report:
Check the vehicle work information in whole day, the location in anytime, the speed, time, ACC condition, stop time, stop place etc.
This information only is for informational purposes only, Plaspy does not have relationship with the device's manufacturer, for more information check the
manufacturer's website
or user manual.
Set Up NR200
To set the tracker send the following commands by SMS messages, the sample setup the device password is WUfR97, this password is the default, to get the device Id, send the command to check the device status, the device Id is the first word starts with NR
Set the operator APN
AWUfR97,012,{{apn}}

,{{apnu}},{{apnp}}

Set the GPRS server
AWUfR97,010,54.85.159.138,8888
Switch to GPRS mode
AWUfR97,011,1
To check settings AWUfR97,004
Device Id, APN, server, port, GPRS status (1), GPRS connection status (1), GSM signal (1-31)
Trackers