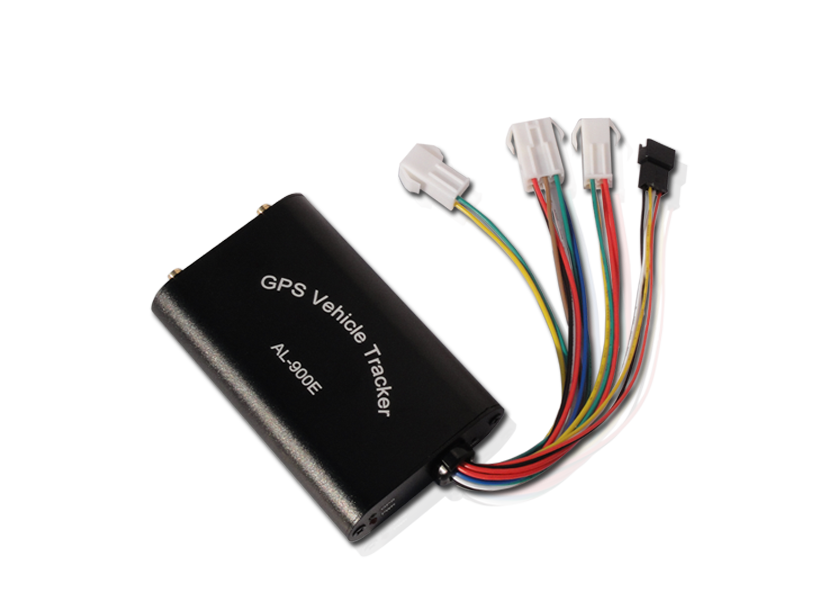 Visit the manufacturer website
Specification
| | |
| --- | --- |
| Operating temperature | -15°C ~ 80°C |
| Storage temperature | -20°C ~ 85°C |
| Operating humidity | 0% ~ 90% (Non-water vapor condensing) |
| Protection degree | IP53 |
| Power voltage | 9V ~ 40V |
| Input current | 80mA ~ 2000mA |
| Power rating | 1.5W |
| Operating current | 60mA(GSM available), 120mA(maximum) |
| Back up battery | 4.2V / 750mAH Lithium battery |
| GSM Module | SimCom, Four-Band GSM850/900/1800/1900 (MHz) |
| GPRS connectivity | GPRS multi-slot class 10, GPRS mobile station class B |
| GPS antenna | Impedance 50 ohms |
| GPS Module | Sirf IV, baud rate 9600bps, signal frequency1575MHz, 20 channels |
| GPS sensitivity | Acquisition sensitivity-148dbm, receiving sensitivity -159dbm |
| Position accuracy | 10m CEP without S/A |
| SIM card | connector voltage 3V |
| MCU | ATMel |
| acquisition | Hot start 1s, warm start 38s,cold start 42s |
| Indicator LED | 3colors indicator: Red(power),Yellow(GPS),Green(GSM) |
Hardware Features
Positioning
24-hour satellite positioning:

SMS location racking
signal real time location tracking
GPRS location tracking via time interval

Authorized wiretapping
The vehicle can be wiretapped as authorized(inside microphone):

SMS set authorized TEL number.
Platform send command to listen.

Alarm

over-speed alarm.
SOS.
Main power on/off alarm

Input

ACC.
Door sensor.
Shock sensor.
fuel sensor.

Output

remotely control fuel (with relay).
remotely control electricity (with relay).

Parameters setting

set tracker SMS password.
set SOS and wiretapping TEL number.
set over-speed value.
set position report time interval.
set GPRS position report mode

fixed time running interval(when vehicle's running).
Report when car turning.
Static interval (when vehicle's parking, the time interval is 60times than running interval, this mode could save GPRS traffic and doesn't affect vehicle alarms. If alarm happens, tracker will report position to platform).

SMS or Platform(GPRS) remotely reboot tracker.
SMS or Platform (GPRS) remotely set server IP, Port.
Directly set parameters with LCD or dispatch handle

Set APN.
Set server IP, port.

Break point store
When tracker is under GSM blind area, inside flash will store the location data, and then tracker will report data to platform when GSM signal is available.
Two-way communication
With dispatch handle or LCD, tracker can receive and dial out any number.
SMS Dispatch
With LCD or dispatch handl:

user can send text messages to LCD or handle from platform.

Take Photo
Tracker can connect two cameras and multi-mode to take photo:

Press SOS to take photo.
Open/close door to take photo.
Take photo by fixed time interval.
Take photo via platform command.

RFID
Tracker can connect RFID card reader:

Driver card identification.
Driver registration managemen.
Start device after RFID.
This information only is for informational purposes only, Plaspy does not have relationship with the device's manufacturer, for more information check the
manufacturer's website
or user manual.
Set Up AL-900E
The Sinotrack trackers work in MgRhdX with the ID found in the kpA2y command, to configure the tracker send the following commands via text messages
Restore factory settings
RESET
Set the time zone to UTC-0
8960000E00
Set the APN of the operator
8030000 {{apn}} {{apnu}} {{apnp}}
Set up the GPRS server
8040000 54.85.159.138 8888
Set update interval on
8050000 60
Set update interval off
8090000 60
Switch to GPRS mode
7100000
To check the settings kpA2y
Trackers