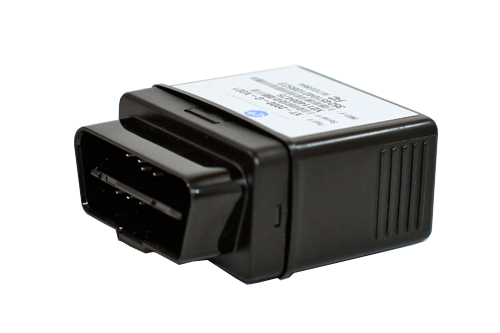 Visit the manufacturer website
The Xirgo XT-2000 OBD II modem with integrated GPS is a plug and play device that is ideal for passenger & light duty vehicles. Common applications include mobile resource management, aftermarket automotive, consumer solutions and driver behavior monitoring and modification.
The XT-2000 is a technology platform that allows Xirgo to rapidly develop customized telematics devices to communicate vital information from passenger vehicles and light-duty trucks using the OBD II protocol and cellular  networks. With an optional integrated GPS engine embedded cellular, PCS and GPS antennas, and integrated OBDII interface, the XT-2000 is the basis for the ultimate solution for fleet managers in need of monitoring location, speed, and parameters available on the OBD port of vehicles. With an integrated J1962 connector, an extremely compact design powered through the OBD port, and low power consumption, the XT-2000 can be installed in matter of seconds, which substantially reduce the high cost of installation.
The mature firmware modules used in the XT-2000 support TCP, UDP, FTP and are capable of firmware update over-the-air. With a highly sensitive GPS engine along with an integrated GPS antenna and multiple OBD II protocols supported, the XT-2000 can be installed in majority of vehicles available in North America. The XT-2000 is another example of Xirgo Technologies' dedication to a flexible design-to-manufacture model that reduces time-to-market for customized products for various M2M and telematics verticals
Passenger and Light Duty Vehicles:
Versatile plug and play OBD II device that directly monitors and communicates vital vehicle information:
Applications:
Mobile Resource Management
Aftermarket Automotive
Consumer Solutions
Driver Behavior Monitoring and Modification
Key Features:
Embedded cellular and GPS antennas
Integrated high-precision GPS engine
Accelerometer
Integrated OBDII interface enables monitoring of location, speed, VIN, ignition status among other parameters
Diagnostic Fault Codes (DFCs / DTCs)
This information only is for informational purposes only, Plaspy does not have relationship with the device's manufacturer, for more information check the
manufacturer's website
or user manual.
Set Up XT-2000
To set the tracker send the following commands by SMS messages
Set the operator APN
+XT:1002,{{apnu}},{{apnp}},{{apn}}
Set the GPRS server
+XT:1001,8888,54.85.159.138,4,0,0
Trackers