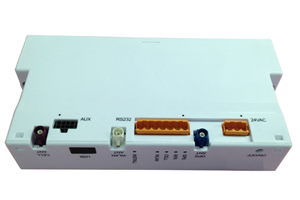 Visit the manufacturer website
lobal, Remote Asset Tracking
Self-contained, tracking and monitoring gatewa.
Applications:
Mobile Resource Management.
High Value Asset Management.
Remote Asset Tracking.
Generators.
Containers.
Trailers.
Key Features:
Monitoring and Control of Assets through proprietary protocols and a serial interface.
ZigBee® Mesh Network.
Embedded cellular and GPS antennas.
Integrated high-precision GPS engine.
Fully customizable features.
RS-232 and USB Ports.
16 Mb flash memory with 64 Mb option.
Optional accelerometer and motion detector.
6600 mAh battery.
This information only is for informational purposes only, Plaspy does not have relationship with the device's manufacturer, for more information check the
manufacturer's website
or user manual.
Set Up XT-6200
To set the tracker send the following commands by SMS messages
Set the operator APN
+XT:1002,{{apnu}},{{apnp}},{{apn}}
Set the GPRS server
+XT:1001,8888,54.85.159.138,4,0,0
Trackers