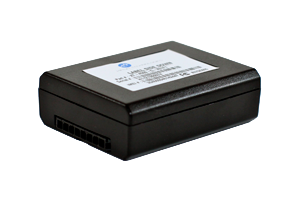 Visit the manufacturer website
The Xirgo XT-4500 is an ultra low power GPRS modem with integrated GPS, makes this compact tracking and control device with rechargeable battery controller perfect for use on high-value assets with inconsistent power access.
The XT-4500 has an integrated cellular and PCS antenna, optional motion detector, optional accelerometer, and optional 960 or 6600 mAh internal rechargeable battery. With a powerful 32-bit microprocessor and unique power management algorithm, The XT-4500 consumes less than 120 uA in sleep mode and yet capable of periodic reporting of health, status, and location of remote assets.
The XT-4500 has been designed with the latest GPS technology allowing GPS tracking under extreme conditions where most other competing products fail. With its ultra-compact size and optional weatherproof case, the XT-4500 can be used for a myriad of applications such as container trailer and motorcycle tracking.
The XT-4500 is another example of Xirgo Technologies' dedication to the development of unique and flexible products to address ever growing number of applications and customer requirements.
High-Value Assets with Inconsistent Power Access
Compact tracking and control device with rechargeable battery controller with large rechargeable battery.
Applications:
Mobile Resource Management.
High Value Asset Management.
Motorcycle Tracking.
Key Features:
Embedded cellular and GPS antennas.
Integrated high-precision GPS engine.
Rechargeable battery options.
Extensive Inputs and Outputs.
Accelerometer and Motion Detector.
Optional weather proof case for outdoor use.
This information only is for informational purposes only, Plaspy does not have relationship with the device's manufacturer, for more information check the
manufacturer's website
or user manual.
Set Up XT-4500
To set the tracker send the following commands by SMS messages
Set the operator APN
+XT:1002,{{apnu}},{{apnp}},{{apn}}
Set the GPRS server
+XT:1001,8888,54.85.159.138,4,0,0
Trackers