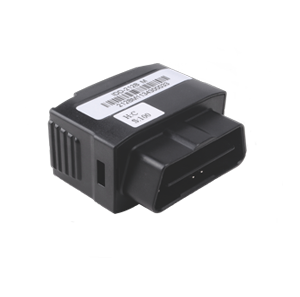 Visit the manufacturer website
IDD-212B is MFI certified Blutooth 4.0 Car OBD Scanner with OBD/Flash/G-sensor Built-in. It can communicate with car ECU to readcar running parameters (like speed, RPM), Error code, as well as fuel consumption/ mileage etc, and tranmit all the data to Android/WinCE/IOS apps.
Key Features:
- Bluetooth 4.0 support iPhone and Android;
- Built-in flash for two month data storage
- Car engine data reading, such as RPM, speed, temperature and DTCs etc.
- Fuel consumption and Mileage Reading
Specification:
. Operating voltage:DC 9~16V 
. Normal current: <70 mA@13.8V 
. Sleep current: <20mA@12.0V 
. Working temp: -30℃~+70℃ 
. Storage temp: -40℃~+85℃ 
. Relative humidity: 5%~95% no frost 
. Protection class: IP30 
. Bluetooth data ratio: 2.1Mbps 
. Bluetooth frequency: 2.4~2.48GHz 
. Bluetooth specification: V2.1, class II 
. Bluetooth module: GFSK; PI/4-DQPSK; 8DPSK 
. Bluetooth sensitivity: -85dBm@0.1%BER
This information only is for informational purposes only, Plaspy does not have relationship with the device's manufacturer, for more information check the
manufacturer's website
or user manual.
Set Up IDD-212B
To set the tracker send the following commands by SMS messages, The default secret key for SMS instructions is the last 6 ASCII characters of device ID
Type the tracker password
Set the APN settings and server IP
*{{SecretKey}}#set gprs#{{apn}},{{apnu}},{{apnp}},54.85.159.138,8888*
To check the settings
*{{SecretKey}}#get gprs#*
Trackers