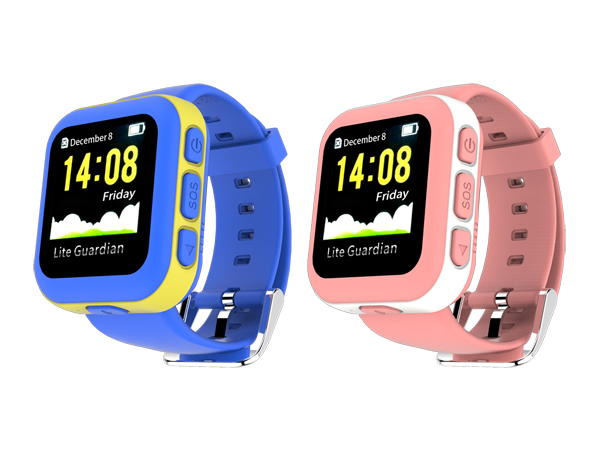 Visit the manufacturer website
Mini GPS Personal Tracker PT30 is providing you with accurate and reliable GPS information straight via SMS or GPRS. The device includes Two Way Calling to up to three pre-set phone numbers (SOS numberMini GPS Personal Tracker PT30 is providing you with accu
PT-720 Kids GPS Tracker Watch is a smart wearable device specially designed for kids by Castel. Multi-functional with dual way talk, GPS&WIFI&LBS positioning,SOS,Geo-fence,history trip, etc. It is really a perfect safety device for kids.
1.Dual way talk
Parents can call the children directly, children can answer the phone by clicking the answer key when the bell rings. It is easier and more convenient to communicate between parents and children.
2.GPS+LBS+WIFI Positioning
GPS+LBS+WIFI Positioning, it is faster to get location. User can check the real time location of your children; click the positional information to show/hide the location &time info.
3.SOS Alert
6 emergency contacts can be set . In case of emergency ,children can activate the SOS function and press the SOS button, then the device will automatically call the preset administrator and send alert message(SMS) to all the emergency contacts.
4.Anti-Disturb
There is no need for you to worry that the phone will disturb the class because the watch is prohibition of use during the class.
 Class time can be set.
5.Geo-fence alert
Parents can set up the Geo-fence via the APP, when the device is beyond the fence, it will 
send alert message to emergency contacts automatically.
6.Historical route
Parents can view the history trip for the past one month through the APP, or check the historical route  in any period within one month.
7.Pedometer
 Dimension:45.5x40.5x15.5mm          
* Weight:41g                        
* Processor:MT6260
* Charge Voltage:5V
* Display Screen:1.3" OLED/TFT Screen
* Standby time:103hour, 10min/time
* SIM Card:Nano Card
* Working Temperature:-10℃~55℃
* Sensor: Three-axis G-sensor(step calculation) 
* Battery Capacity:400mAh(3.7V)
This information only is for informational purposes only, Plaspy does not have relationship with the device's manufacturer, for more information check the
manufacturer's website
or user manual.
Set Up PT-720
To set the tracker send the following commands by SMS messages, The default secret key for SMS instructions is the last 6 ASCII characters of device ID
Type the tracker password
Set the APN settings and server IP
*{{SecretKey}}#set gprs#{{apn}},{{apnu}},{{apnp}},54.85.159.138,8888*
To check the settings
*{{SecretKey}}#get gprs#*
Trackers