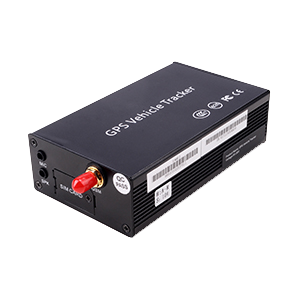 Visit the manufacturer website
MPIP-618W-A vehicle GPS Tracker combined with OBD diagnostic module for Passenger Car&Business Vehicle. It can do location tracking, enti-theft, vehicle diagnostic analysis, fuel consumption statistics, fuel lever reading, mileage statistic, maintenance reminder, driving behavior analysis and RFID attendance statistics.etc.
It has Standard OBD port (16P/9P/6P), this port can support our OBD module (HT-192B), quick&easy installation to all kinds car. The most popular and multi-functional vehicle terminal with various accessories, wide range use for Fleet management and professional service solution.
High GPS and GSM sensitivity 
Support Quad band GSM&GPRS Network(850/900/1800/1900Mhz)
Configurable via COTA, SMS command, and PC software
GPS  tracking (Send position via GPRS or SMS)
Compatible with OBD module HT-192B (optional)
Intelligent alarms: SOS alarm, ignition status alarm, abnormal temperature alarm, abnormal water temperature         alarm, fatigue driving    alarm, speeding alarm, route yaw alarm, rate-limiting of route sections alarm, geo-fence, high RPM alarm, door open alarm, GPS fault alarm,  low voltage alarm.
Mileage statistics
Maintenance reminder

Ÿ

Fuel consumption statistics

Ÿ

Data   Memory

Ÿ

Engine stop

Monitoring, hands-free call

Ÿ

Image capture (1 channel /4 channel camera optional)

Driving behavior analysis ( HT-196): Real-time statistics of impact detection, sharpturning, hard acceleration,           hard deceleration, quick lane changing, etc.(optional)

Ÿ

FOTA (Firmware updating via GPRS)
Logistics Vehicles, Engineering Vehicles, Dangerous Goods Vehicles, Taxi Rental, Public Transportation Vehicle.​
Technical Specification.
Standard Package.
Optional Accessory.
Download.
* Dimension: 66mm*30mm*110mm
* Weight: 260g                   
* Protective leverage: Aluminum alloy IP30

* Operation voltage : 9-36 VDC                                                                                          

* Working temperature: -30℃ to 70℃

* Backup battery: 3.7V/600mAH lithium battery     

* Normal currency: 85mA stand-by power  

* Data: GPRS

* Max. currency: <250mA@13.8V  (Not including accessories)


* GSM frequency: Quad- band GSM 850/900/1800/1900MHz 

* Positioning mode: GPS  (Global Positioning System) 


* GPS chipset: SIRF 3 high sensitivity chipset 

* Positioning location accuracy: ≤15m

* Positioning speed accuracy: ≤0.1m/s     

* Certificates: FCC,CE,E-Mark


* SOS button/LED indicator: LED Indicator /SOS

* I/O port: 5 input(4 digital switching or analog input, 1 digital switching input).
This information only is for informational purposes only, Plaspy does not have relationship with the device's manufacturer, for more information check the
manufacturer's website
or user manual.
Set Up MPIP-618-WA
To set the tracker send the following commands by SMS messages, The default secret key for SMS instructions is the last 6 ASCII characters of device ID
Type the tracker password
Set the APN settings and server IP
*{{SecretKey}}#set gprs#{{apn}},{{apnu}},{{apnp}},54.85.159.138,8888*
To check the settings
*{{SecretKey}}#get gprs#*
Trackers