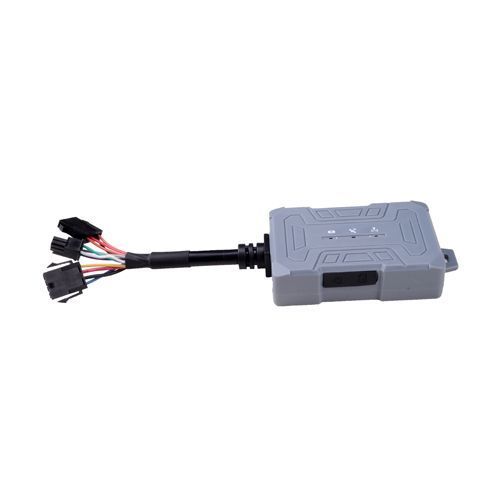 Visit the manufacturer website
MPIP-619 hard wired gps tracker is mainly designed for motorcycle and vehicle management. The compact device with industrial IP54 dustproof and waterproof feature which support Quad-band frequency. The device connect with different accessories would support remote engine cut-off, real-time positioning, remote parameters setting function via SMS and GPRS.
Real-time location tracking.
Vehicle diagnostic analysis.
​Mileage statistics.
Remote power interrupt.
SMS alert and configuration.
SOS and speeding alarm etc.
Geo-fence.
Data storage in zero signal zone and resent subsequently.
Easy installation, Plug-n-play (optional).
Compatible to OBD protocols of passenger car and commercial vehicle (optional).
Maintenance reminder, Fuel consumption statistics (optional).
Driver behavior analysis (optional)​.
*  Dimension: 75mm*48mm*20mm
* Weight: 70g

* Protective leverage: IP54

* Shell Material: Plastic

* Operation voltage : 9-36 VDC

* Standby battery: 3.7V /850mAH Li-ion battery

* Max input voltage : 100V

* Max operation current :<250mA@13.8V

* Data TX/RX current : <150mA @13.8V

* Standby current : <90mA @13.8V

* Sleep current : <40mA @13.8V

* Operation temperature : -30℃ to 70℃

* Storage temperature : -40℃ to 85℃

* Relative humidity : 5% ~ 95%
* Positional accuracy :.<15m
This information only is for informational purposes only, Plaspy does not have relationship with the device's manufacturer, for more information check the
manufacturer's website
or user manual.
Set Up MPIP-619
To set the tracker send the following commands by SMS messages, The default secret key for SMS instructions is the last 6 ASCII characters of device ID
Type the tracker password
Set the APN settings and server IP
*{{SecretKey}}#set gprs#{{apn}},{{apnu}},{{apnp}},54.85.159.138,8888*
To check the settings
*{{SecretKey}}#get gprs#*
Trackers