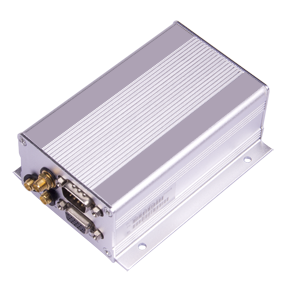 Visit the manufacturer website
SAT-802 is based on iridium SBD and GPRS technology. It is mainly designed for the high value assets tracking with no blind area on the earth. The device provide fleet operators with lower monthly tracking costs while delivering 100% global coverage and internet-based fleet monitoring.
Key Features:
. Iridium and GSM dual module.
. Full coverage in global, without blind area.
. Support transparent two-way data transmission.
. Auto choosing communication channel, GSM is priority.
Specification:
Electric parameters of main unit
. Working voltage: 9V~36V DC.
. Data transmission: Iridium SBD and GPRS dual-mode communication.
. Positioning: GPS.
. Max working current: <450mA@13.8V (Transient peak current 2W).
. Working current in data transceiving: <350 mA@13.8V.
. Standby working current: <145mA@13.8V.
. Working current when power saving: <95mA@13.8V.
. Working temperature: -30℃ ~ +70℃.
. Storage temperature: -40℃ ~ +85℃.
. RH(relative humility): 5%~95% (no frosting).
. Protection degree: IP30.
This information only is for informational purposes only, Plaspy does not have relationship with the device's manufacturer, for more information check the
manufacturer's website
or user manual.
Set Up SAT-802
To set the tracker send the following commands by SMS messages, The default secret key for SMS instructions is the last 6 ASCII characters of device ID
Type the tracker password
Set the APN settings and server IP
*{{SecretKey}}#set gprs#{{apn}},{{apnu}},{{apnp}},54.85.159.138,8888*
To check the settings
*{{SecretKey}}#get gprs#*
Trackers