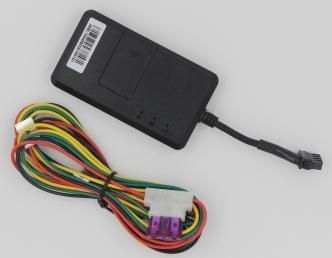 Visit the manufacturer website
Brief Info 
Working Based on existing GSM/GPRS network and GPS satellites, this product can locate and monitor any remote targets by SMS or GPRS. TK06A is designed for compact and easy using for vehicle tracking, with built-in GPS and GSM module to capture GPS data send to the authorized mobile number by SMS, it can show the current location on phone or tracking the location on Google earth or Google map. Moreover, GPS data can be transmitted by GPRS to Internet server so that realize real time tracking on computer.
 Application
l         Vehicle rental / Fleet management etc
l         Motorcycle/Scooter/Bike anti-theft
l         Motorcycle/Scooter/Bike real time tracking
l         Manage personnel
Main Function
•    GSM quad-band frequency for globe use;  
•    Real time tracking location by SMS/GPRS;
•    Real time voice monitoring function ;
•    Recover original password;
•    Set authorized number;
•    Reboot device ;
•    Overspeed alarm/ power failure alarm ;
•    ACC anti-theft alarm ;
•    Connect external relay to realize controlling oil and circuit of the vehicle(optional);
•    Built-in backup battery to realize power failure alarm(optional);
This information only is for informational purposes only, Plaspy does not have relationship with the device's manufacturer, for more information check the
manufacturer's website
or user manual.
Set Up TK06A
To set the tracker send the following commands by SMS messages, the sample setup the device password is kMf25S, this password is the default
Restore factory settings
#begin#kMf25S#
Set the time zone UTC-0
#timezone#kMf25S#W#0#00#
Set the operator APN
#apn#kMf25S#{{apn}}#

{{apnu}}#{{apnp}}#



Set the GPRS server
#IP#kMf25S#54.85.159.138#8888#
To check settings TCP
Trackers