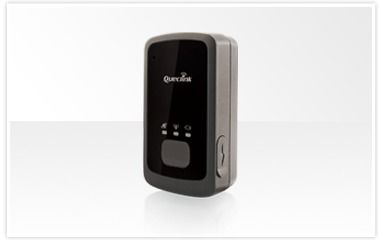 Visit the manufacturer website
GL300
Product Description: 
The water resistant GL300 is a powerful GNSS locator designed for lone worker, vehicle, pet and asset tracking applications. The thumb sized button makes this device ideal for applications requiring rapid notification of emergency alert or regular setting of geo-fences based on current location. Its built-in GNSS receiver supports GPS and GLONASS and has superior sensitivity and fast time to first fix. Its quad band GPRS/GSM subsystem supports 850/900/1800/1900 MHz allowing the GL300's location to be monitored in real time or periodically tracked by a backend server and mobile devices. Its built-in 3-axis accelerometer allows motion detection and extends battery life through sophisticated power management algorithms. System integration is straightforward as complete documentation is provided for the full featured @Track protocol. The @Track protocol supports a wide variety of reports including emergency, geo-fence boundary crossings, low battery and scheduled GNSS position.
This information only is for informational purposes only, Plaspy does not have relationship with the device's manufacturer, for more information check the
manufacturer's website
or user manual.
Set Up GL300
To set the tracker send the following commands by SMS messages, the sample setup the device password is fMd2v, this password is the default
Set the operator APN
AT+GTBSI=fMd2v,{{apn}},{{apnu}},{{apnp}},,,,,0002$
Set the GPRS server
AT+GTSRI=fMd2v,4,,,d.plaspy.com,8888,54.85.159.138,8888,,0,1,,,,,0003$
Set the update interval
AT+GTFRI=fMd2v,1,1,,,0000,2359,300,300,,,1F,,,,,,,,,0007$

Enable SOS button
AT+GTFKS=fMd2v,1,,1,1,1,,,ffff$
Disable power saving mode
'AT+GTNMD=fMd2v,8,3,2,3,1800,1800,,,,,,,,0005$
Trackers