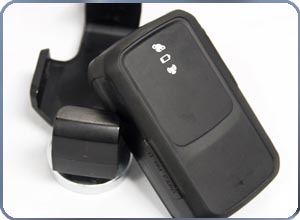 Visit the manufacturer website
The TT8850 is the perfect Live GPS tracking device for compact, covert applications that require 1-2 weeks of battery life. Boasting IPX5 water resistance and an integrated SOS button, this is your first choice in battery powered personnel or covert tracking hardware.
Product Features
Water Resistant
Built in 3D Motion Sensor
Quad Band GSM/GPRS
Low Power Consumption, Standby up to 25 Days
10-12 days Continuous Tracking on One Battery Charge
Optimized Binary Protocol, Minimizing Data Transfer Costs.
Covert Color plus Panic Button
100% Portable with Optional Snap-on Magnetic Mounting Accessory
FOTA & OTA Capability
This information only is for informational purposes only, Plaspy does not have relationship with the device's manufacturer, for more information check the
manufacturer's website
or user manual.
Set Up TT8850
To set the tracker send the following commands by SMS messages, the sample setup the device password is oy2TWI, this password is the default
Set the operator APN
AT+GTBSI=oy2TWI,{{apn}},{{apnu}},{{apnp}},,,,,0002$
Set the GPRS server
AT+GTSRI=oy2TWI,4,,,d.plaspy.com,8888,54.85.159.138,8888,,0,1,,,,,0003$
Set the update interval
AT+GTFRI=oy2TWI,1,1,,,0000,2359,300,300,,,1F,,,,,,,,,0007$
Enable SOS button
AT+GTFKS=oy2TWI,1,,1,1,1,,,ffff$
Disable power saving mode
AT+GTNMD=oy2TWI,8,3,2,3,1800,1800,,,,,,,,0005$
Trackers