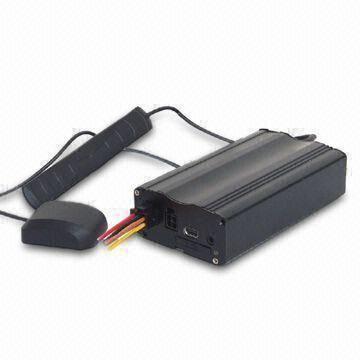 Visit the manufacturer website
TLT-6C antenna built-in dual-mode vehicle positioning terminal (referred to as TLT-6C vehicle computer) Integrated GPS global positioning technology and mobile positioning technology Qualcomm gpsOne both the advantages of the open area using GPS positioning technology, the high rise area, underground Parking gpsOne mobile location technology to ensure the vehicles being visible in real time.
TLT-6C car machine integrates high-performance, low-power processors, industrial-grade GPS module, industrial CDMA module, a tracking orientation and communication, and data processing. Compact, concealed, sturdy and reliable, easy to install. Particularly suitable for taxi, special vehicle, bus, long-distance transport vehicles, scheduling, can also be used for general vehicle theft.
TLT-6C Vehicle Location and positioning terminal and China Telecom, the perfect combination of transparent management of vehicle transportation.
Technical parameters
1).Technical Specifications
1. Communication protocol and technology indicators: compliance CDMA protocol standards and related technical specifications
2. Operating temperature: -30~ +60
3. Storage temperature: -40~ +80
4. Humidity: 0% ~ 90% ( No condensation)
5. Working voltage: +9 V ~ +28 VDC, typical 12V/24VDC
6. Power: 4mA ~ 160mA, typical 80mA
7. Host Size: 105 * 70 * 25mm
8. Weight: 500g
. interference degree: meet GB17626 IV level
2).Interface parameters
1.CDMA 1X antenna interface: external
2.GPS antenna interface: External
3.UIM card: 3.3V ~ 5V
4. Data communication speed: 153.6Kbps
3).GPS parameters
1.GPS module SiRF StarIII
2. To receive GPS satellite signals channels: 12 channels
3. Positioning data format: NEMA 0183 format
4. Cold start time: Average 48s
5. Hot start time: Average 1s
6. Positioning accuracy: 2.5M CEP
7. Tracking sensitivity:-159dBm
8. capture and re-capture:-143dBm
4).gpsOne location parameters
1. Frequency: 800MHZ, sending frequency: 824 ~ 849 MHZ, receiving frequency: 869 ~ 894 MHZ
2. Sensitivity:-104dBm (CDMA)
3. Positioning accuracy: 5 ~ 300M
5. Location query protocol: Telecom SPACCESS (V2)
This information only is for informational purposes only, Plaspy does not have relationship with the device's manufacturer, for more information check the
manufacturer's website
or user manual.
Set Up TLT-6C
To set the tracker send the following commands by SMS messages, the sample setup the device password is mnAX, this password is the default
Factory reset
*RESET#mnAX##
Set the operator APN
#803#mnAX#{{apn}}#

{{apnu}}#{{apnp}}#

#

Set the GPRS server
#804#mnAX#54.85.159.138#8888##
Set the update interval moving 60 seconds
#805#mnAX#120#1##
Set the update interval static 60 seconds
#809#mnAX#120#1##
Enable GPRS mode
71mnAX0
Enable GPS mode
222mnAX
Trackers