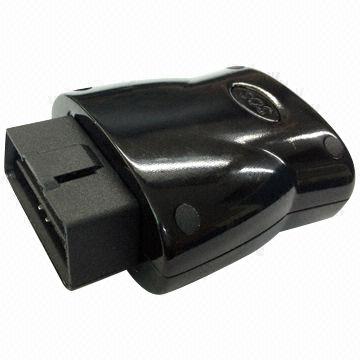 Visit the manufacturer website
TLT-8B is the GPS/GSM vehicle tracker which supports OBD II protocols for the function of vehicle examination. To perform the functions of Vehicle Positioning, Anti-theft Tracking and Fault Diagnosis etc. To fulfill Economic Driving, Safety Traffic and Regular reminder of maintenance.
Through the standard OBD II port, to fulfill the plug and play installation without any circuit diagram changes. Disassemble Alarm. Products are mainly applicable to the private car and others vehicle which supported the OBD II port and protocols.
Product characteristics
1. Build in the hi-sensitivity GPS chipset. Accurate positioning under the weak signal. Can be work stability under the limited sky space of city.
2. Build in GSM/GPRS module, support GSM900/1800MHz.(850/1900 optional), work worldwide.
3. Supports SMS communication and GPRS TCP connectivity. Can be captured the position message by mobile phone. Or check the trajectory by internal.
4. A series functions of SOS, unplug alarm, electronic G-fence, over speed alarm, historical data upload, etc.
5. It is equipped with highly reliable electric circuit design and complies with electronic industry standard.
6. Big SOS button for emergency helping.
This information only is for informational purposes only, Plaspy does not have relationship with the device's manufacturer, for more information check the
manufacturer's website
or user manual.
Set Up TLT-8B
To set the tracker send the following commands by SMS messages, the sample setup the device password is Xxql, this password is the default
Factory reset
*RESET#Xxql##
Set the operator APN
#803#Xxql#{{apn}}#

{{apnu}}#{{apnp}}#

#

Set the GPRS server
#804#Xxql#54.85.159.138#8888##
Set the update interval moving 60 seconds
#805#Xxql#120#1##
Set the update interval static 60 seconds
#809#Xxql#120#1##
Enable GPRS mode
71Xxql0
Enable GPS mode
222Xxql
Trackers