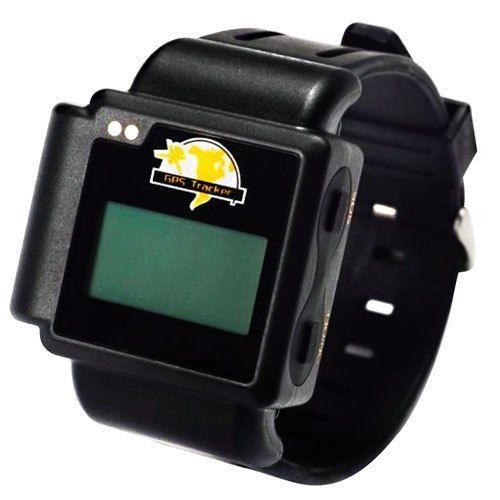 Visit the manufacturer website
Specifications
auto report position 
Waterproof design suits for kids and elders 
smart design SOS 
Normal life waterproof
General 
Based on GSM,GPRS and GPS, you can locate and monitor any remote targets by SMS or GPRS.
  Feature
1.Get the target′s latitude and longitude by SMS or GPRS, and check position on google earth.
2.Support GPRS data transmission.
3.Auto Report position.
4.Send the last location if it enters into the blind area.
5.Add or change Username and Password.
6.Remote Monitoring and SOS feature.
7.Display Date,Time,Day,Lat&Long and Electricity quantity.
8.Send a Geofence alert to the user when it breaches the restricted area.
9.Send a movement alert to the user when it begins to move.
10.Send an overspeed alert to the user when it moves exceed of the restricted speed.
11.Send a low battery alert to the user if the battery is low.
Applications
1.Protect the elder,kid,employee,etc.
2.Protect the businessmen,and manage the outworker.
3.Covert Tracking.
This information only is for informational purposes only, Plaspy does not have relationship with the device's manufacturer, for more information check the
manufacturer's website
or user manual.
Set Up TK-203
To set the tracker send the following commands by SMS messages, the sample setup the device password is IlcEQg, this password is the default
Restore factory settings
beginIlcEQg
Set the operator APN
apnIlcEQg {{apn}}
Set the APN username
apnuserIlcEQg {{apnu}}

Set the APN password
apnpasswdIlcEQg {{apnp}}
Set the GPRS server
adminipIlcEQg 54.85.159.138 8888
Set the GPRS mode
gprsmodeIlcEQg
Set the update interval 60 seconds
t060s***nIlcEQg
Trackers