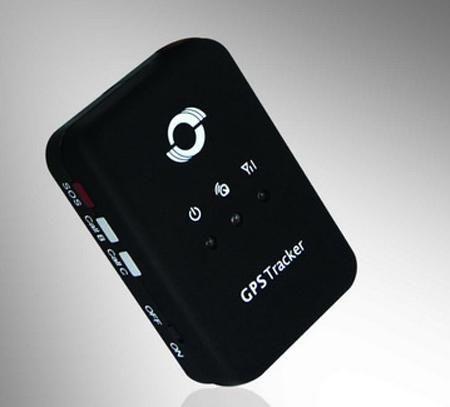 Visit the manufacturer website
The GT30i is a GPS/GPRS based personal tracking device, which is compact and easy to use.
GT30i has inbuilt GPS module to obtain accurate position data and utilizes its GSM capability to send the position data to a specified mobile phone or server base. This allows users to monitor people or pets using the tracker.
GT30i supports two way voice communications. This communication can be activated either by the guardian calling the tracker or the tracker holder activating the SOS button. The tracker can be configured to report its location at preset intervals to the server base or mobile phone.
With internal memory, GT30i can store GPS coordinates when there is no GPRS connection. GPS coordinates can also be stored at specified intervals when requested by the user. GT30i
has the following functions and features:
SMS and GPRS TCP/UDP Communication (Meiligao Protocol)
AGPS (with GSM Base Station ID)
Track on Demand
Show Location Directly on Mobile Phone
Track by Time Interval
Track by Distance
Two-way Audio
Listen-in (Voice Monitoring)
GSM Blind Area Memory
Internal Memory for Logging
Inbuilt Motion Sensor for Power Saving
SOS Panic Button
Movement Alarm
Geo-fencing Control
Low Battery Alarm
Speeding Alarm
GPS Blind Area Alarm (in/out)
Three Buttons for Making Phone Call and/or Sending Message
Built-in Super Magnet (optional)
This information only is for informational purposes only, Plaspy does not have relationship with the device's manufacturer, for more information check the
manufacturer's website
or user manual.
Set Up GT-30X
To set the tracker send the following commands by SMS messages, the sample setup the device password is gYCI, this password is the default
Set factory settings
gYCI,F11
Set the GPRS server
gYCI,A21,2,54.85.159.138,8888,{{apn}}

,{{apnu}},{{apnp}}

Set the time zone UTC-0
gYCI,B36,0
Set the update interval every 1 minute
gYCI,A12,6,0
Set events
gYCI,C03,0
Trackers