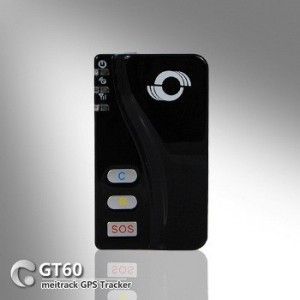 Visit the manufacturer website
GT60: it is a system based on GPS / GPRS as pet tracker, which is compact and easy to use device for your needs. It has built-in GPS module to obtain accurate position data and used GSM capability to send the position data to a mobile phone or server base to allow users to monitor pets using the tracker.
The GT60 GPS Personal Tracker is a portable GPS tracking device that can be used as an emergency cellular phone and allows speed dialing of 3 numbers for voice communication 2-way.
GT60 can continue working for more than 2 days after it is fully charged. Its compact size, high precision and easy to use design make it a good choice for personal tracking device.

This information only is for informational purposes only, Plaspy does not have relationship with the device's manufacturer, for more information check the
manufacturer's website
or user manual.
Set Up GT-60
To set the tracker send the following commands by SMS messages, the sample setup the device password is jijB, this password is the default
Set factory settings
jijB,F11
Set the GPRS server
jijB,A21,2,54.85.159.138,8888,{{apn}}

,{{apnu}},{{apnp}}

Set the time zone UTC-0
jijB,B36,0
Set the update interval every 1 minute
jijB,A12,6,0
Set events
jijB,C03,0
Trackers