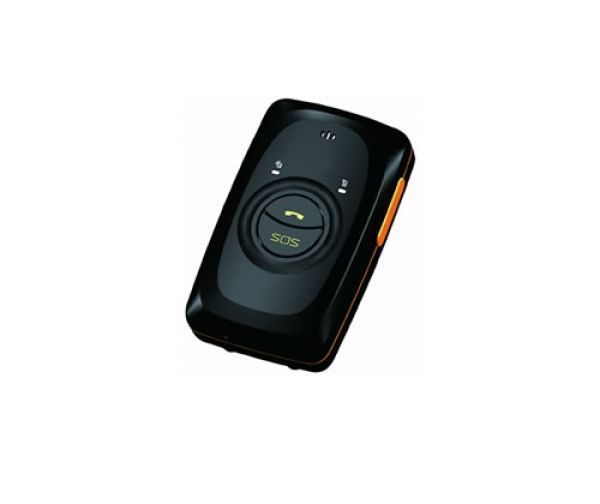 Visit the manufacturer website
New innovations have lead to the development of this the new MT90(v4) personal GPS tracker. Much like the original MT90, the MT90(V4) is small lightweight and carries all the functions of the original model. The MT90(V4) has a long lasting battery that increases stand-by or "sleep mode" by up to 10 days. Another feature about the MT90(V4) is that it has a built in "man-down" alarm which sends e of an emergency.
Not only does the MT90(V4) have the ability to track, but with its built in microphone and speaker, it can carry out two way audio, and activate a listen-in feature. Having no dial pad and only two simple buttons it is one of the most user friendly GPS on the market today. The MT90(V4) has an IP65 rating which makes water resistant
Truly the MT90(V4) is small in size, but it is packed with features that can be found only in larger GPS trackers. The versatility of the MT90(V4) has made it very popular, and to this day it is still one of the top 10 GPS personal trackers sold in the market today.
Functions:

Long Lasting battery
8 Polygon Geo-Fences
Man Down Alarm
GPS Logging
USB Micro connector
Water Resistant
Listen In
S.O.S. Button
Two way audio
Easy to use

Ideal for:

Personal tracking
Children
Elderly
People with autism
Outdoor activities
Patients
Large pets
Workers
More Functions
Time and distance interval report
Mileage, alarm, history, speed, parking, sensor
GPS antenna cut, external power cut
This information only is for informational purposes only, Plaspy does not have relationship with the device's manufacturer, for more information check the
manufacturer's website
or user manual.
Set Up MT-90
To set the tracker send the following commands by SMS messages, the sample setup the device password is OVx6, this password is the default
Set factory settings
OVx6,F11
Set the GPRS server
OVx6,A21,2,54.85.159.138,8888,{{apn}}

,{{apnu}},{{apnp}}

Set the time zone UTC-0
OVx6,B36,0
Set the update interval every 1 minute
OVx6,A12,6,0
Set events
OVx6,C03,0
Trackers